After a brief passage across the Canadian media landscape, the Sun News TV Network has been switched off.
Quebec-based media mogul, Pierre-Karl Peladeau, CEO of Quebecor,  announced the intention to start a "conservative" news service in 2010, and after a short delay, it was launched in April 2011.
Now, after a few short years, with a lack of viewers and subscribtions, and of interest from potential buyers, the service was quietly closed this past week.  The Friday the 13th closing proved unlucky for the approximately 150 employees and about 50 freelancers and regular columnists, who are now out of work.
Chris Waddell PhD, is associate professor in Communication and Journalism at Carleton University in Ottawa, and holds the Carty Chair in Business and Financial Journalism.
Listen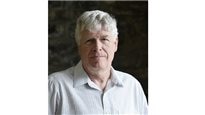 Professor Waddell points out that the Sun News Network was never a true network, rather one station broadcasting via satellite and cable across the country.  It also shared journalists and news services with its Sun newspapers across the country.  It billed itself as providing,  "hard news by day, straight talk at night."
Commonly referred to as a "right-wing" news service and billed as an alternative to a perceived "left wing" bias in mainstream media such as the public broadcaster CBC, and the other major networks CTV and Global, the Sun News Network struggled from the beginning.
Over three years it reported lost over $46 million.
However, it averaged only a lowly 8,000 viewers, much less than any of its all-news competitors, CTV News Channel, and CBC News network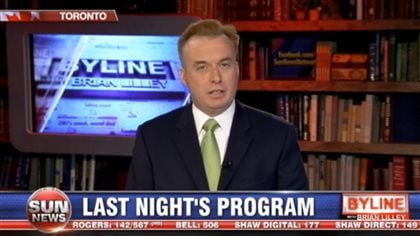 In spite of several attempts to have the regulatory body, the Canadian Radio, Television,  and Telecommunications Commission (CRTC), require cable companies to carry it as part of their basic compulsory service, this never happened, and the hoped for steady income never materialized.
When Quebecor sold the Sun newspaper chain to Postmedia in 2014, Sun TV was not part of the deal, but to many overservers it seemed doubtful it could survive on its own using only Quebecor news resources, which were almost all French-language services.
The shutdown was carried out rather quickly with news of the closure coming only hours before it happened.
Professor Waddell points out that the demise of this TV news service will not have any major effect upon news in Canada, but could signal problems for other "specialty" services now carried on cable and satellite, and that the internet continues to pose real challenges and is changing the landscape for traditional media, both electronic and print.