Presenting this edition, the Link team of Wojtek, Lynn, and Marc
Listen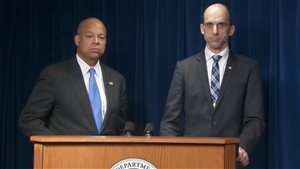 This week on the political front, Canada and the US announced a significant border arrangement.
The Canada -US border, some 8,000 km in total, is often touted as the longest undefended border in the world, In reality, it means there is no significant military presence, but certainly much electronic surveillance.
Since the attacks of September 11, 2001, and subsequent terror attacks around the world, that surveillance has been further increased.
Crossing into the US has meant more stringent checks, but this weeks announcement emphasized smoother crossings through pre-clearance, at airports for example, in which US agents will be stationed in major Canadian airports to perform the checks prior to people boarding planes bound for the US.
The new announcement involves an expansion of the pre-clearance in each country.But as Wojtek points out in the report, the details on how this will come about, including funding and changing of laws, are still not clear.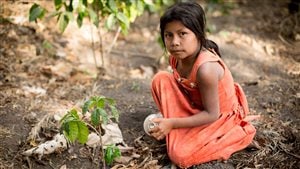 Most people are very much against the idea of child labour.
Certainly most Canadians are. However a Canadian charity says a good percentage of what Canadians use or consume is imported from countries where child labour is common.
World Vision Canada is launching an awareness campaign to inform Canadians about the products made or harvested through the use of children.
Lynn spoke with Cheryl Hotchkiss, World Vision's "No Child for Sale" campaign.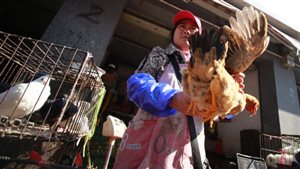 Most people consider the flu to be a miserable annoying affliction, but it actually kills many thousands around the world each year.
This year an unusual and potentially worrisome strain has been detected in China and although currently contained there, it has killed over 200 and has the potential to spread.
Another strain of bird flu has broken out on turkey farms in the US.
Each year, flu vaccines are available, but often the virus mutates before the vaccines are ready and used, making them less effective.
Marc spoke to Matthew Miller, is an immunologist and professor in the Department of Biochemistry and Biomedical Sciences at the DeGroote Institue of Infectious Disease Research at McMaster University in Hamilton Ontario.
In this edited version of the interview, he began with an explanation of the influenza virus.