A trio of dentistry students from the University of Alberta are still talking about an exciting and useful trip to Kenya.
The third year students took their skills to three relatively remote locations to provide charitable dental care to local Maasai.
Stephanie McCorkill was one of the dentistry students who took part.
Listen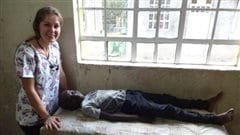 Ms McCorkill notes that oral health is a very important companent of overall health. Here in Canada where dental and health care are readily available, most people view dentist as more of an aesthetic requirement. She says the Maasai however realize it's overall importance in health and were eager to be seen by the dentists.
She says once word got around that the students were available to provide dental care, there were big lineups outside the clinics. Some of them had walked for many hours in the hopes of seeing one of the dentists.
In one case  a 14-year-old boy, despite already having his tooth extracted, he always found his way back into the "A Better World" volunteer dental clinic.  During one visit, third-year dental student Leanne Grinde asked him if he had become a Maasai warrior yet—protector of his community. He said no,  he wanted to be a dentist. So she let him stay and observe the volunteers. He proved to be a great translator for them.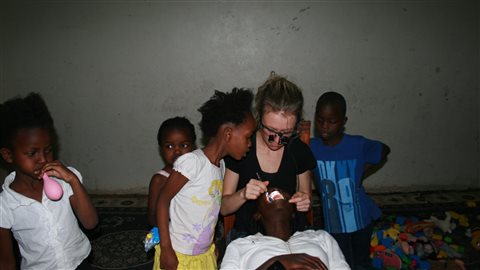 This February trip was organized through an Alberta humanitarian agency, called A Better World
It was  one of the many aid experiences University of Alberta dentistry students are able to participate in. Each year, more than 15 students take part in missions around the world with non-profit organizations like A Better World, Kindness in Action, and another non-profit organization called, Dentistry for All.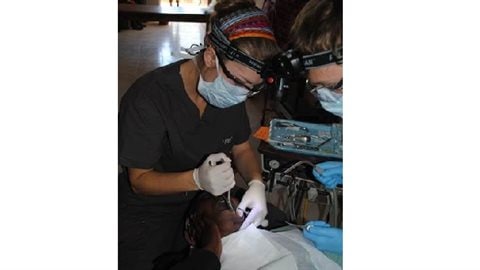 The three students Leanne Grinde, Mika Wierenga, and Stephanie McCorkill, provided charitable dental care in three  somewhat remote regions for about 200 locals, many of whom had never visited a dentist before.
The needs were varied, from tooth decays, to severe infections and abcesses.
"Seeing some of the patients was shocking," said McCorkill. "Some of the kids' faces were swollen shut because of abscess. We don't see kids like that here. Having little experience with this, it helped increase our skills." She adds it was a great feeling as well to know that they were providing help to people and relieving their pain.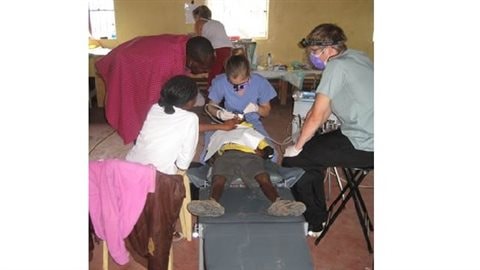 McCorkill, says she may not be able to participate next year as her final exams will be coming, but has already expressed her enthusiasm for the learning experience to others in the programme, and would possibly be a volunteer on other charitable missions in the future as a dentist or mentor.