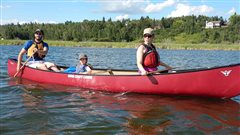 It's going to be an epic journey, and provide memories for a lifetime.
A young family of three, Benoit Gendreau-Berthiaume, his wife Megali Moffatt, and five year old son Mali, will be leaving on Friday for an epic journey across Canada.
It's not just a long journey of about 5,000 kilometers, but they'll be doing it by canoe, following the old fur-trading voyageur routes from Edmonton, to their home in Montreal. They have spent the past five years in Edmonton where Benoit has been completing his PhD in forest ecology at the University of Alberta.
They expect the trip to take four months, starting on May 1.  They will keep a blog which can be followed here and on Vimeo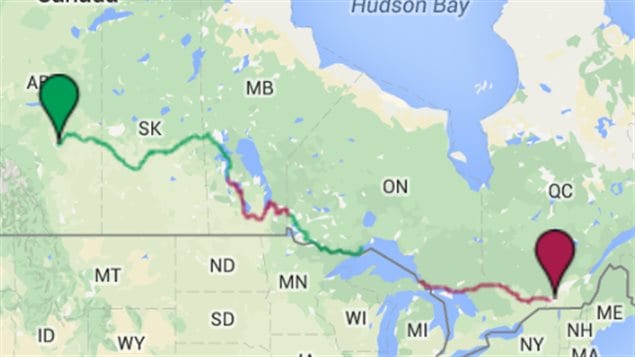 Every few days they'll take a break from paddling, and when the weather makes it too dangerous to cross some of the larger lakes like Lake Superior where storms have been known to sink large freighters.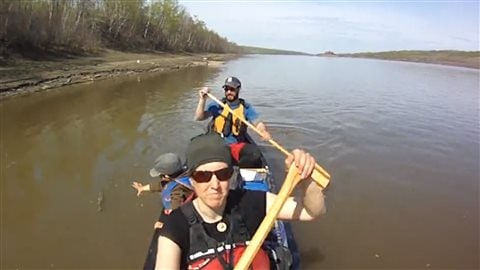 Follow their progress here
Their canoe will be packed with about 3 weeks of supplies and will pick up additional supplies from caches made by friends along the route.
However, they're not the only ones on a epic canoe journey.  Six other adventurers left Montreal this week headed in the opposite direction.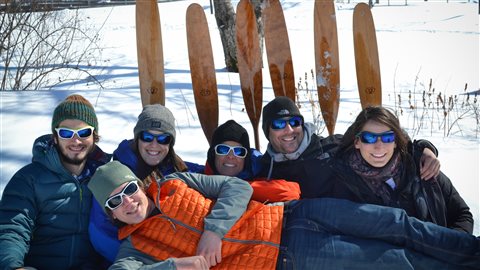 In fact their journey is longer, from Montreal to Inuvik, about 7,000 kilometers also following the route of the fur-traders. This trip will take about 6 months
They're calling the adventure- Following the Blue-Gold Paths-
They're already nearing Ottawa and you can follow their daily progress on a "live" map here
Their trip with three canoes, will require about 150 portages, the longest some 27 kilometres and they expect to be paddling from 8 to 10 hours a day.
 (with files from CBC)