A new law has come into effect in Canada which amends the Criminal Code, the Canada Evidence Act, the Competition Act, and the Mutual Legal Assistance in Criminal Matters Act.
Bill C-13, known more commonly as the cyberbullying act, was promoted mostly as a protection of children and minors (under 18) from online bullying from peers, sexting intimate photos of minors, and sexual predation. It's called the Protecting Canadians from Online Crime act.
Passed late last year, it came into effect only last month.
The Protecting Canadians from Online Crime Act will:
Prohibit the non-consensual distribution of intimate images;
Empower a court to order the removal of intimate images from the Internet;
Permit the court to order forfeiture of the computer, cell phone or other device used in the offence;
Provide for reimbursement to victims for costs incurred in removing the intimate image from the Internet; and
Empower the court to make an order to prevent someone from distributing intimate images.
New law applies to people of all ages.
A lesser known aspect of the law is that it now applies to people of all ages and the unauthorized distribution of "intimate" photos.
It defines an intimate image as being one in which the subject is nude, partially nude, or engaged in explicit sexual activity.
The Canadian Deparment of Justice website notes that, "Young people are increasingly consensually exchanging intimate images, which may later become fodder for humiliating cyberbullying attacks, with these images spreading quickly and often uncontrollably. Often these images are originally intended for an individual or only a small number of other people but are disseminated more widely than the originator consented to or anticipated. The effect of this distribution is a violation of the depicted person's privacy in relation to images, the distribution of which is likely to be embarrassing, humiliating, harassing, and degrading or to otherwise harm that person."
Revenge porn
However what many don't realize about is that while the previous laws were to protect children under 18 years of age, the new law applies to both children and adults of any age. Often adult couples will take intimate photos or videos for their own use, but when the relationship breaks down, one may distribute the images to others in an effort to humiliate or degrade the other person.
Whether with minors or adults, this is commonly known as "revenge porn".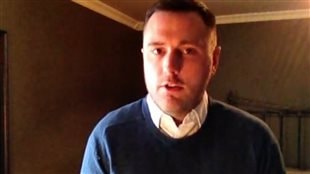 Whether revenge porn, or distribution of photos of an unknown person at a nude or topless beach for example, becomes an offence withouth that person's direct consent.
Posting images of a couple kissing may also land you in trouble if a judge felt the couple had a reasonable expectation of privacy. Reposting intimate photos of someone you know, even though you didn't originally post them, may also land you in trouble as it may be clear the person(s) in the image did not give consent.
Legal advocate Kevini O'Shea, is executive director of the Public Legal Information Association of Newfoundland and Labrador told the CBC programme Here and Now that, "The other part of that definition is that at the time the photo or video was taken, there was some circumstances that led to a reasonable expectation of privacy, at least in the mind of the person in the photo or video."  He adds that the law applies to wider distribution of the images without the consent of the person in the images.
Depending on the nature of the crime, an indictable offence (serious) could result in a prison term of up to five years, while a summary conviction (less serious) can result in up to 6-months in jail and up to $5,000 in fines.
England Wales and US similar laws
A revenge porn law came into effect in Britain this month, and at least 16 US states have similar laws.
 Section 162 of Criminal Code of Canada

162.1 (1) Everyone who knowingly publishes, distributes, transmits, sells, makes available or advertises an intimate image of a person knowing that the person depicted in the image did not give their consent to that conduct, or being reckless as to whether or not that person gave their consent to that conduct, is guilty

(a) of an indictable offence and liable to imprisonment for a term of not more than five years; or

(b) of an offence punishable on summary conviction.

Definition of "intimate image"

(2) In this section, intimate image means a visual recording of a person made by any means including a photographic, film or video recording,

(a) in which the person is nude, is exposing his or her genital organs or anal region or her breasts or is engaged in explicit sexual activity;

(b) in respect of which, at the time of the recording, there were circumstances that gave rise to a reasonable expectation of privacy; and

(c) in respect of which the person depicted retains a reasonable expectation of privacy at the time the offence is committed.