It happened in a split second, Gilles Villeneuve, a superstar F1 driver was trying to create a good qualifying time for the Belgian Grand Prix at Zolder.
In the final moments of qualifying, Jochen Mass was touring his way back toward the pits when Villeneuve who was qualifying came fast around the corner at over 200kmph. Mass, driving a March, moved to the right to give way, but Villeneuve made the same move to pass on the outside. Villenueves car was thrown into the air, carwheeled down the track tossing the star driver into the catch fencing where he was killed instantly.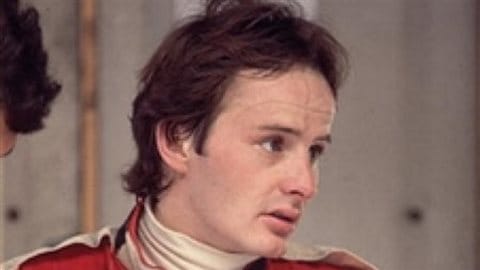 Canada's Gilles Villeneuve was flamboyant on the track, daring, amazing, and some, such as British sports writer Rob Burnett, called him the "last great driver".  Other great drivers however also lost their lives like Scottish star Jim Clark 14 years before, and  Brazilian hero Ayrton Senna 14 years later.
Respected and liked by other drivers, Villeneuve was always an uncontested crowd favourite.
Surely one of F1's greatest duels ever was Villeneuve against Rene Arnoux as they diced for position back and forth with wheels touching in an incredible battle in 1979

Some suspect the fatal crash was due in part to a bitter argument with Ferrari teammate Didier Pironi who passed him to take the win at Imola two weeks before. The Ferraris were leading comfortably with Villeneuve in front when the team ordered them to slow down. Villenueve presumed that meant they were to stay 1-2 with him in the lead.  Not racing full out, Villeneuve went a little wide on the last corner and Pironi slipped past a furious Villeneuve to take the win.
It was suspected that Villeneuve was racing hard at Zolder to make sure he had a better position than Pironi, and that may have led to him not letting up in the fatal corner with Mass in his way.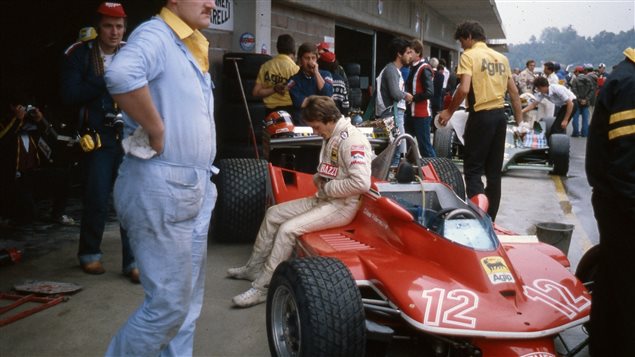 The 1982 crash and death shocked the F1 world, and eventually led to the retirement of Mass himself. Although Mass was not blamed, he said he saw the effect of the young Canadian star's death on his family, and when he himself was involved in a very similar, though fortunately non-deadly crash he said the writing was on the wall and he didn't want to put his family through the same agony.
Deaths like this and Senna's forced the cars to become much safer. In Villeneuve's accident, the seatbelts ripped from their mounts and his helmet also came off.