A very well-known and previously well respected Quebec-based reporter is dealing with some strong allegations against him
Francois Bugingo who was born in Congo, was known as a daring foreign correspondent and as a freelancer often reported in several Quebec newspapers and on radio and TV.
Now all have temporarily suspended him.  This came after allegations made in the major Quebec daily newspaper la Presse which alleges that several of the claims he made about involvement in dangerous conflict situations were fabrications.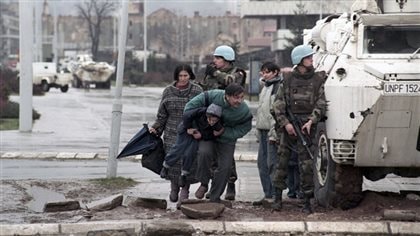 He moved to Montreal in 1997 and began working as a correspondent with Radio-Canada and Radio-Quebec before expanding to other outlets.
La Presse investigative reporter Isabelle Hachey noted recently at the end of  one of Bugingo's stories that he had said he met  Saif al-Islam Gadhafi, son of the late dictator Moammar Gadhafi " a few months ago" in a Libyan prison. However, having been to Libya herself and tried unsuccessfully to interview Saif al-Islam Gadhafi, she knew how difficult it would be to get such an interview, and was surprised that a reporting coup like that would be mentioned only in passing at the end of a story.
She investigated and found only further doubts about the veracity of the claim. Questioned about the timing, Bugingo said it had occurred three years earlier in 2012, although prison officials contacted by Hachey said no interviews took place.  Bugingo then said he waited three years because the interview was difficult due to Gadhafi's Arabic that was badly translated into English. Hachey noted that the younger Gadhafi was educated at the London School of Economics and spoke excellent English.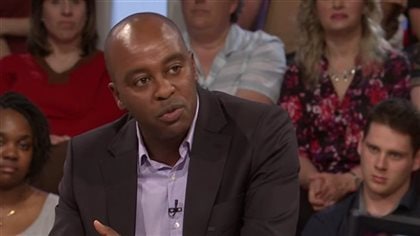 From spending the night with a guitar-playing hard drinking Sarejevo sniper, to negotiating a hostage release from terrorists- other claims of daring exploits also began to prove dubious upon closer examination by Hachey.
As was the case recently  in the USA, when NBC anchorman Brian Williams was caught "embellishing"  his reporting from Iraq, and the Rolling Stone Magazine's Sabrina Rubin who faked a rape story, many in the Quebec media are shocked at the Bugingo situation, saying it damages all reporting in this country.
The Quebec Federation of Journalists also responded saying the allegations were serious and damaged the credibility of the profession although it said it would give Bugingo a chance to respond to the allegations.
Lise Ravary, a well-known Quebec-base freelance journalist herself in both English and French was speaking on Radio-Canada's morning show in French (C'est pas Trop Tot) this week. She said that in English Canada, fact-checking is one of the basics of reporting and the news organization will assign people to verify reports, but she says, this is not the case in the Quebec French media where the editors rely mostly on the honesty of the reporter. She adds this has usually been without any problem however and that the Bugingo case, like those in the US, is a rare exception.
Through his Facebook page, Bugingo expressed shock and dismay at the allegations and said he would respond. adding that his listeners and readers had followed him for two years daily and that his stories were always "solid" and verified.
He hasn't spoken publicly since the La Presse story appeared but through his lawyer said he was temporarily withdrawing from the public space while he prepares a response to the allegations.