Anti-smoking campaigners are hailing it as a major victory and a legal landmark decision against tobacco companies in Canada.
Three major Canadian tobacco product manufacturers have been ordered to over $15 Billion to smokers in Quebec
A Quebec Superior Court judge has ruled that tobacco companies must pay smokers $15.6 billion dollars in punitive and moral damages as part of two class-action lawsuits on behalf of some 100,000 smokers in the province who have smoking-related illnesses, and over 900,000 others who say they are addicted and can't quit.
The judgement is against three Canadian tobacco companies, Imperial Tobacco, Rothmans Benson & Hedges, and JTI-MacDonald, says the companies will have 60 days to make the first payment of a billion dollars.
The case was first launched 17 years ago with two class-action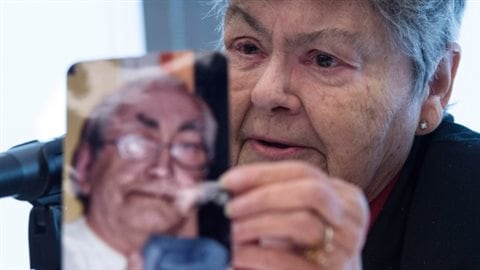 suits  the Blais case for illnesses, and the Letourneau case for those who say they can't quit. Legal proceeding began in 2012, leading to Monday's ruling (June 1)
According to excerpts released by the Conseil québécois sur le tabac et la santé – CQTS (Quebec Council on Tobacco and Health) the judge wrote that "during the 50 years covered in the suit, and in the 17 years since, the companies have made billions in profits at the expense of the lungs, throats and the overall health of their customers."
In the 276 page ruling the judge also said the companies had a duty to inform their customers with truthful information about the risks of their products under consumer protection laws. He said they also breached the obligation not to do harm and contravened sections of the Quebec Charter of Rights and Freedoms ( a copy of the similar Canadian Charter) providing for the right to life, security, and dignity of the person.
The case dealt with smoking during the 1950's to 70's when there were no warnings on cigarette packaging, and in a time when advertising actively promoted smoking as facet of an interesting lifestyle.
In response to the ruling, the tobacco companies say they will appeal.
"Today's judgment ignores the reality that both adult consumers and governments have known about the risks associated with smoking for decades, and seeks to relieve adult consumers of any responsibility for their actions," said Tamara Gitto, Vice President, Law, and General Counsel with Imperial Tobacco Canada in a pres release. "We believe there are strong grounds for appeal and we will continue to defend our rights as a legal company."
The press release also challenges claims that smokers and governments were not aware of the dangers of smoking. They wrote that a Gallup Poll in 1963 confirmed that 96% of Canadians were aware that smoking might be a cause of lung cancer.
JTI –Macdonald said in a separate statement, "The company strongly believes that the evidence presented at trial does not justify the court's conclusions. Since the 1950s, Canadians have had a very high awareness of the health risks of smoking. That awareness has been reinforced by the health warnings printed on every legal cigarette package for more than 40 years."
Payments must begin regardless of appeal
The judge's ruling says the first billion dollar payment must be made regardless of an eventual appeal.
The plaintiffs with cancer who began smoking before January 1976 will get $100,000 each. Those who first lit up after that date are entitled to $90,000. Those who have emphysema will get an additional $30,000 in moral damages if they smoked before 1976, and $24,000 after.
A payment of about $130 will go to the almost one million other Quebeckers who say they can't quit,