It started out as just a hobby exploring around home, but Scott Ormond has turned his passion into a website that illustrates both historic and geological wonders of Canada's eastern island of Newfoundland. There are photos and information about abandoned military bases, mills and mines as well natural formations like caves, stacks of rock in the ocean and a sinkhole. The site is called HiddenNewfoundland.ca.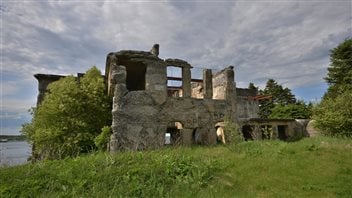 "I always had certain spots that I knew of—maybe it was an old concrete foundation or some interesting geologic feature—and we used to just play around there as kids," says Scott Osmond, who studies civil engineering when he is not exploring.
'What was the history?'
"Growing up, I always wondered how things formed and what was the history behind it. So just recently, I started travelling around the island and researching some of these places. And after finding some very interesting facts about some very little-known places, I thought more people should know about it."
Listen
Newfoundland was chosen for military bases established established in the 18th and 19th centuries, and during World War II by the U.S., Canada and Britain for the protection of North America. It is also an area with rich mineral and forestry resources, so Osmond has found many abandoned bases,  mines and pulp mills to explore.
He also learned that the first premier of the province, Joey Smallwood was intent on industrializing Newfoundland in the 1950s. But many of the projects failed due to faulty equipment, government scandals or other problems. So, there are many interesting abandoned buildings to examine.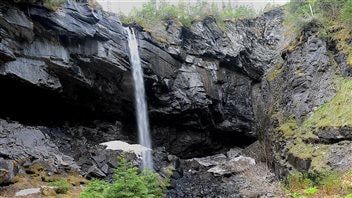 'A diverse…very beautiful land'
Osmond waxes poetic about the natural wonders: "It's a very diverse land. It's a very beautiful land. And it's not known by many.
"On the west coast, you have hills and fjords similar to what you might see in Norway, on a smaller scale of course. And then you have beaches on the north coast…as nice as many around Atlantic Canada or even down through the (United) States.
"On the east coast it's rather rugged, basically just rock, high cliffs. It's all coastline. No matter where you are in Newfoundland, you're usually pretty close to the coast, so you're very tied to the ocean.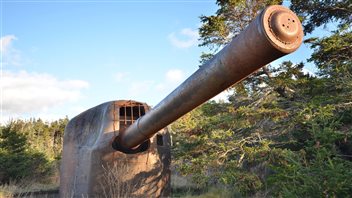 'Vast, unexplored wilderness'
"Then throughout central, it's very vast, unexplored wilderness that not many people get the chance to see because it's so isolated and remote."
Running the site is just a hobby, says Osmond, adding that making money is not a priority. He says it's just something he enjoys doing and "the travelling is great."