There are several words to describe the large wooden churches on Prince Edward Island: magnificent, breath-taking, awe-inspiring are certainly among them.
But these churches need money for upkeep, and like many churches now, are in financial trouble.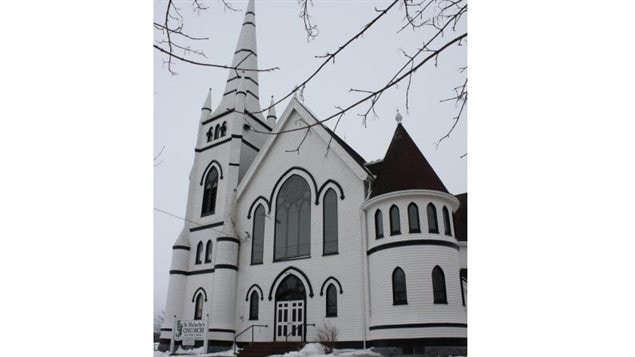 St Malachy's Roman-Catholic Church in Kinkora, now 114 years old is in need of restoration, and cash. There was a lot of the former, and not enough of the latter and so parishioners were faced with the possibility of selling church land and the priest's residence to raise funds for the restoration.  In the in the hope they could avoid that course of action, they also started a fund-raising campaign, hoping to raise $375.000.00 and began reaching out to parishioners and others.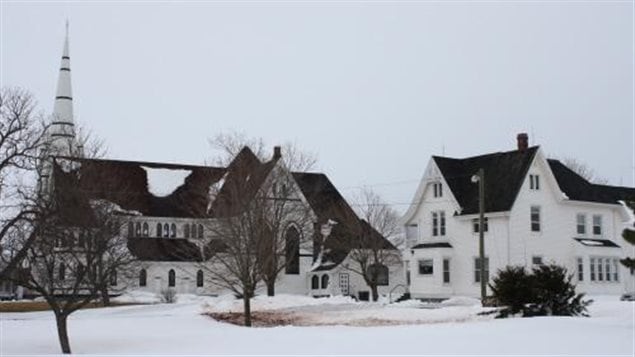 It was then that a member of the Community Foundation of P.E.I. — a non-profit organization that helps groups, individuals and foundations to support charitable causes — came to them with an anonymous donation
It was related that the donor realized that St. Malachy's is one of the few parishes left on P.E.I. that still own the church, the land and the house, and wanted that unique situation to be preserved.
The donor will match funding up to $25,000 per year for five years with the provision that the land and priest's residence not be sold.  St Malachy, was named after a 12th century Irish bishop and the town after Kincora in Ireland.
It is one of many buildings, churches, government buildings and residences designed by prolific architect William Critchlow Harris.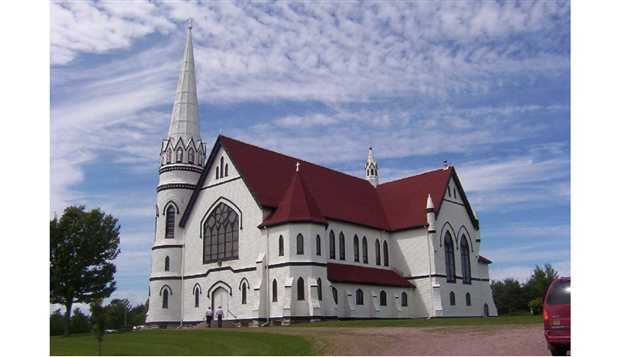 The French Gothic style, with Victorian influences, is very similar to the somewhat more famous and slightly larger St Mary's church in Indian River PEI. which was completed the year after St Malachy's, in 1902. It is the largest wooden church in the province with seating for 600.
Both are acoustical and architectural treasures. St Mary's however was deconsecrated in 2009. Since 1996, the Indian River Festival has invited some of the world's top classical musicians and choirs to perform there, and in 2010 the Festival purchased the church and undertook restoration.