A piece of artwork currently on display in the lobby of an Ontario government office is raising some eyebrows..and concerns.
The particular piece is called Sacred Circle VI, by French-Canadian artist Rosalie Maheux.
It's on display in the John B Aird Gallery in the lobby of a government office block on Bay Street in the heart of Toronto's financial district.
The large piece, 84cm x 84cm, is part of an exhibition called 30 under 30, a collection of 30 works by artists under the age of 30.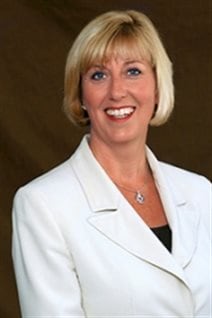 The concern is that from a distance the particular piece looks like an interesting mosaic.  Its when you get closer you realize it's made up of hundreds of smaller images of naked women exposing breasts and bums or engaged in sex acts.
A member of the provincial parliament (MPP) for the Progressive Conservative party, the women's critic, Laurie Scott said she was "disappointed" to see the work in a public building, although the gallery is run independently.
Maheux 26, who is based in Toronto, said the work has been displayed now for over three weeks, and is similar to many other of her works which have had no backlash.
She told the Toronto Star newspaper, "My plan was not to shock. I was very clear with the gallery when I send in my submission . . . that I used pornographic images . . . everything was clear. I think that they maybe they didn't really go through my submission very well."
The gallery statement called Maheux's work "a collage of provocative images on paper that creates a confrontation with the sacred" and said "it is not the practice of the John B. Aird gallery to censor works," adding, "We strive to show quality artworks that promote challenging dialogue. Rosalie Maheux's Sacred Circle is an example of just that."
Maheux is quoted in the Star saying,"People have said it is such a beautiful circle full of detail and colour. It's very spiritual . . . it's just not porn at all," noting that she has a "strong feminist interest" in her artworks.
MPP Scott replied "Regardless of the aims or intent of the artist, Ontarians expect their government to lead by example in combating the sexual objectification of women," Scott said in a statement. "The fact that a publicly housed gallery has been allowed to not only display but to sell images of this nature is very worrisome."
The gallery has since put up a notice saying the "exhibit contains images intended for a mature audience."
The exhibit is on until July 24.
(with files from CBC, Toronto Star)