Your hosts on this edition, Lynn Desjardins, Terry Haig and Carmel Kilkenny (Marc Montgomery is on vacation)
Junkfood at the check-out counter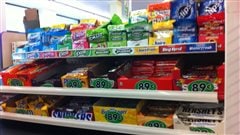 Canadians, like many North Americans, are getting fatter and there are all kinds of theories as to why that is. One, is that we are bombarded with ads and other invitations to eat salty, sugary, and fatty snacks. One place that happens is in stores, as we wait a few minutes in line to pay. The Center for Science in the Public Interest is a U.S. non-profit which is asking stores to stop stocking junk food at the cash. It studied the problem which is no doubt similar to what is going on in Canada. Lynn Desjardins spoke with the centre's spokesperson, lawyer Jessica Almy.
Roosh V. lectures objected to by some women in Montreal and Toronto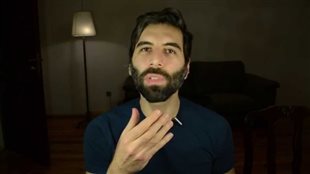 Daryush Valizadeh blogs under the moniker 'Roosh V' He is scheduled to deliver two talks; in Montreal tonight, and in Toronto on the 15th. But a growing protest was demanding he not be allowed to enter the country. The American blogger, also known as "the pick-up artist" advises men on how to convince women to have sex with them. It's how he does this that some women find so objectionable. "5 Reasons to Date a Woman with an Eating Disorder" is an example of the posts on a website he also edits. He contends that non-consensual sex on private property, should not count as rape. Fannie Gadoua is an art student at Concordia University who joined the protest against his appearances. Carmel Kilkenny spoke with Ms. Gadoua to find out more. As it turns out, Valizadeh was already in Canada, so the talk will go on. A protest will be held elsewhere.
Blind Hockey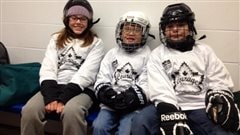 It's called the The Canadian Blind Hockey Association. and the name says it all. It will have teams across the country and the official launch takes place Sunday afternoon in Toronto. Terry Haig spoke with Matt Morrow, executive director of Courage Canada, a charity that has been in the forefront of promoting blind hockey and training blind people who want to play the game.  Terry began by aksing him how the game of blind hockey came into being.