Aboriginal Music Week is in full swing in Winnipeg, Manitoba. Now in its seventh year, this edition, will welcome 35 artist from 4 countries.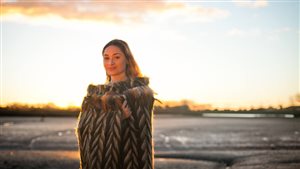 Some of the performers, in categories like urban, and electronic are people like rappers, Tall Paul, from Minneapolis, Minnesota, just south of the Canadian border, as well as more local acts, Hellnback, T-Rhyme, and singer Mariame, who has been described as the "Cree Rihanna".  Along with mixtape masterer, Boogey the Beat, they will all be on-stage for Saturday's closing show
Maisey Rika is an award-winning Maori singer/songwriter from New Zealand,  Her Te Reo Maori Language album, entitled 'Whitiora', debuted at #1 on the NZ Top 40 charts, making it the highest charting original Te Reo Maori album to date.  She is here, along with Tama Waipara,  and Benny Walker from Australia.
This year the venues will include stages and performances in some of the socio-economically challenged neighbourhoods in the city.