The longest federal election since the 19th Century has entered it's second half as public opinion polls continue to suggest that the race toward Oct. 19, voting day, remains very, very close–with all three major parties hovering around 30 per cent support.
The focus of week seven is expected to be on Canada's economy with a  leaders' debate scheduled Thursday following the release of a key report by the Finance Department on Monday.
The economy took centre stage over the weekend as Conservative leader Stephen Harper told rallies in the Ottawa area and Penticton, British Columbia, that the Tories are best suited to deal with the country's finances.
Harper warned that the Liberals and New Democrats would raise taxes and set Canada on a path of never-ending deficits.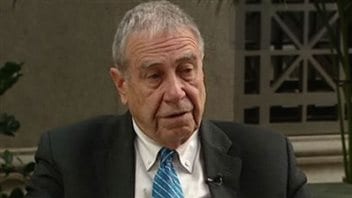 Meanwhile, Liberal leader Justin Trudeau was joined the campaign trail by former prime minister Jean Chretien who accused New Democratic leader Tom Mulcair of being dishonest with Canadians about his ability to balance the books.
In Vancouver, Mulcair said an NDP government would spend 1.8-billion dollars over four years on health care for seniors.
On Saturday, Chretien went after Harper on foreign policy in an op-ed piece in the Globe and Mail, saying the Conservatives have "tarnished almost 60 years of Canada's reputation as a builder of peace and progress."
Harper has come under fire by many for his handling of the Syrian refugee crisis.
And the Tory leader will face a new distraction on Monday as the criminal trial of Bruce Carson, a former Harper top, began in Ottawa.
Carson faces an influence-peddling charge in connection with the proposed sale of water-filtration systems to aboriginal reserves.
He's also accused of three counts of illegal lobbying. He has pleaded not guilty to the charges.
The Carson case follows the fraud trial of Senator Mike Duffy, a Harper appointee, that dominated headlines in August.
That trial is currently on hiatus until November.