Could cost billions of dollars
The Supreme Court of Canada will be hearing a major case when it begins it's fall session in October.
The suit began in 1999 on behalf of some 300-500 thousand Metis and non-status "Indians" in Canada.  The case was brought by Harry Daniels (who died in 2004), the Congress of Aboriginal Peoples and several non-status aboriginal who said the Crown (government) should assume jurisdicition over the group, and thus have a fiduciary (financial) responsibility under the Constitution Act of 1867.
They allege discrimination because they were not considered "Indians" under the Act and so were denied benefits accorded to other aboriginal groups.
The case also sought an obligation by the government to consult with Metis and non-status about their rights, and needs as aboriginal peoples.  In other words to grant Metis and non-status aboriginals, off-reserve and urban aboriginals the same rights and access to federal programmes as other recognized aboriginals.
Those rights include:
–    access to the same health-care, education and other benefits currently available to status Indians;
— being allowed to hunt, trap, fish and gather on public lands; and,
— the ability to negotiate and enter into treaties with the federal government.
His case was won in Federal Court in 2013,  and upheld in an appeal  that Metis should be considered Indians under the Constitution. The Federal appeal court also ruled however that extending the recognition to non-status Indians should be done on a case by case basis.
Both sides then appealed that decision and it will now be heard by the Supreme Court.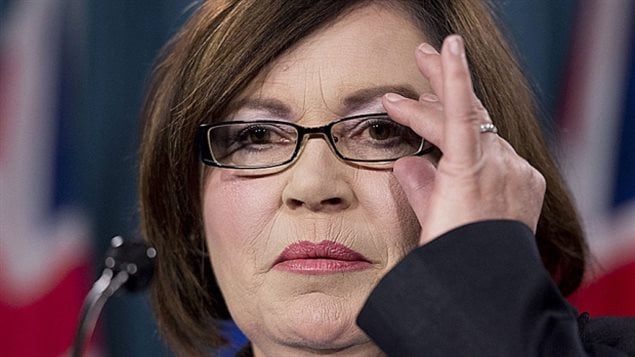 A non-status Indian refers to an aboriginal person who is not registered with the government as an "indian" or who is not registered to a particular band with a signed Treaty with the Crown.
The Metis are people of mixed race originating in the 18th and 19th centuries as a result of French and Scottish fur traders marrying aboriginal women.
The case has huge implications for Canada. If the highest court upholds the Federal Court ruling, it will mean hundreds of thousands of people will be entitled to rights and benefits from the federal government. This has the potential to cost the federal treasury billions of dollars.