Some Canadians fed up with thieves have taking to posting surveillance images of the crimes on social media. Police say it's not a good idea and it could hamper their investigations.
The latest victims Richard Eng and his wife who make and sell chips from a truck in the nation's capital, Ottawa. Their chip wagon has been broken into six times and they were frustrated about the lack of police response.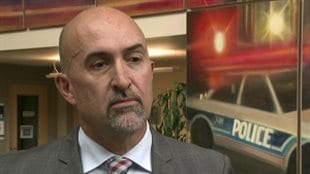 Police can't always respond
Police forces in Canada are often overburdened and must prioritize their cases which means citizens are sometimes shocked to find they must wait for help. For example, in Montreal, police will not come to the scene of a traffic accident unless someone is injured. Owners of electronic devices with location capabilities have been surprised that police will not accompany them to track down stolen devices. And in the event of a theft from a car, people must telephone or go to police stations to file a report.
The Engs and others decided to post surveillance photos of the thefts in hopes of getting help identifying the perpetrators. In the Eng's case, Staff Sgt. Glenn Wasson says that the images should be submitted to investigators instead. He warns posting them online could hamper police investigations and prompt perpetrators to get rid of evidence.
That said, when taxi drivers were attacked by protesters near the airport in September, two videos helped police identify the suspects, make arrests and lay charges.