The Toronto Blue Jays, Canada's sole major league baseball team, begin their quest for a World Series Championship Thursday at their home field, the Rogers Centre.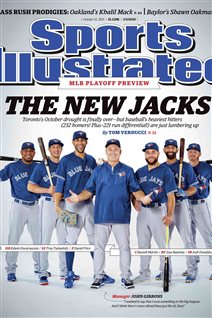 They play the Texas Rangers in a best-of-five series quarter-final series. A win would propel the Jays to the American League Championship Series, another step towards their first title since they won back-to-back championships in 1992 and 1993.
The Jays enter the American League playoffs as the favourites. A recent poll by the U.S. broadcasting giant ESPN found 11 of 14 baseball executives (speaking anonymously) predicting the Jays would win.
But as anyone who has ever followed sports can attest, predictions are the easy part. Doing it on the field is another matter.
After a series on trades in late July, the Jays ran away with the American League East, passing the aging New York Yankees in the American League East as it they were standing still.
However, as good as their finish was, the Jays stumbled badly in the final week of the regular season.
After clinching the division title in Baltimore, the Jays played like a bunch of guys with hangovers, which is pretty much what they had, the result of their victory celebration.
With the reserves playing two games, the Jays won just one of their final four games, a desultory trot that cost them home field advantage throughout the playoffs. That advantage went to the Kansas City Royals, who host a hot Houston Astros team.
How important is home field advantage to the Jays? This season they went 53-28 at the Rogers Centre. On the road, they were 46-41. Their pitchers' combined ERA at home was 3.32, compared with 4.41 on the road.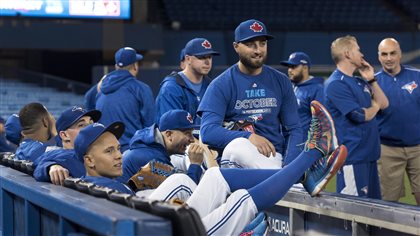 Moreover, the Jays were just 15-28 in one-run games.
Still, from the time of the July trades, the Jays played beautifully–until the final week.
So the Jays and their loyal fans across the country can only cross their fingers that Toronto's boys of summer did not separate themselves and their winning collective psyche (as a Zen master might warn).
We will know soon enough.
For some thoughts on the Jays' chances, RCI contacted Richard Griffin, the baseball columnist for the Toronto Star.
He spoke from his home in Toronto.
Listen