Henry, at age two and a half and a little over 300 kg, is a strapping young polar bear.
He was born however, not in the Canadian Arctic or any Arctic nation for that matter, but rather in the warmth of Brisbane Australia. His new home however is in northern Ontario, at the Cochrane Polar Bear Habitat where he arrives today.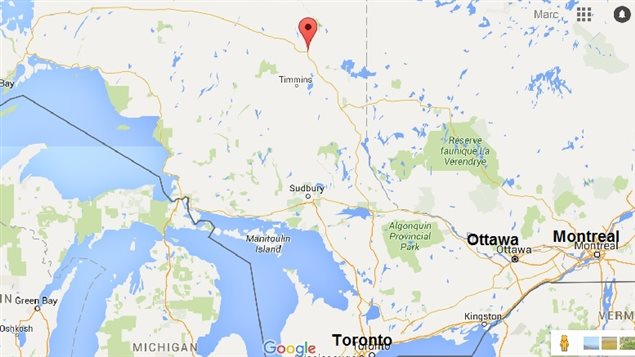 His story begins in Canada though, as his father "Nelson" was orphaned in northern Quebec, and eventually ended up at Sea World Australia. Together with a female bear Liya,  little Henry was born, but at over two years old, it was time for Henry to move out.
Karen Cummings, manager of the Habitat explained to The Canadian Press, "In polar bear families, it's not quite like human families. The mother decides the cub has got to get out of the house," she said. "They do it pretty aggressively."
Australia really didn't have the capacity to properly house and care for any more polar bears so the search began for a new home, and Canada was the choice.
The Cochrane facility, in operation since 2004, bills itself as the only captive bear facility concerned solely with polar bears. The habitat is open to the public but also provides opportunities for scientists to conduct non-invasive research.
The facility currently houses a five-and-a-half year old male bear, Ganuk. Another male bear is currently in Toronto on a breeding programme.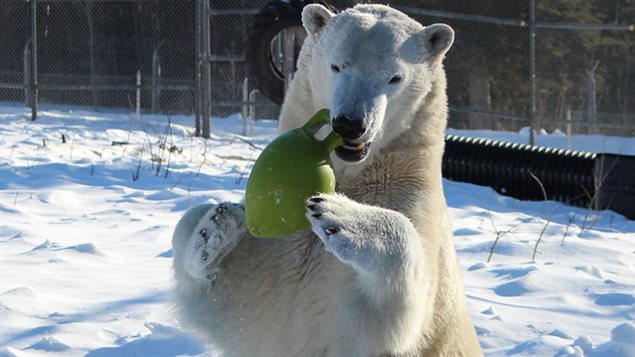 Henry will not meet Ganuk right away, but spend the next 30 days in quarantine from him, but with access to the outdoors.
In a few years Henry might also become part of a breeding programme if so decided by the international Species Survival Plan.
Cummings says breeding is only done for the good of the population and factors such as space for grown cubs, a need for captive bears, and genetic factors are all considerations,
Planning a trip halfway around the world for a 300kg bear is not easy. There is first of all a ton of paperwork and logistics to figure out.
The Royal Australian Airforce provided some help by flying Henry aboard a Hercules transport the 1000km from Brisbane to Sydney. This saved about 15 hours off Henry's journey, from a 42 hour trip to 27 hours, and is a very important time-saving when transporting an animal.
Henry, and a couple of keepers then boarded a commercial jet for the long flight to Vancouver, with a fuelling stop in Hong Kong. From Vancouver to Timmins Ontario they were aboard a special chartered flight, and from Timmins to Cochrane, another hour and a half drive aboard a specialized vehicle.
In the short time period Henry will have travelled over 17,000km to get to his new home.
The World Wildlife Fund website estimates Polar bear numbers in the wild are between 20,000 and 25,000 with over 60% of them located in Canada