On October 16, 1870, a baby was born in Saint John New Brunswick to be named Wallace Rubert Turnbull.
It's not a name known to many at all, perhaps only a few in the field of aviation. Yet anyone who travels owes something to W. R. Turnbull.
It was Turnbull who created a revolutionary advance in aviation with the invention of the variable pitch propeller, an invention also applied to sophisticated ship propellers now, and who by pursuing science in aviation, was one of the very first true aeronautical engineers.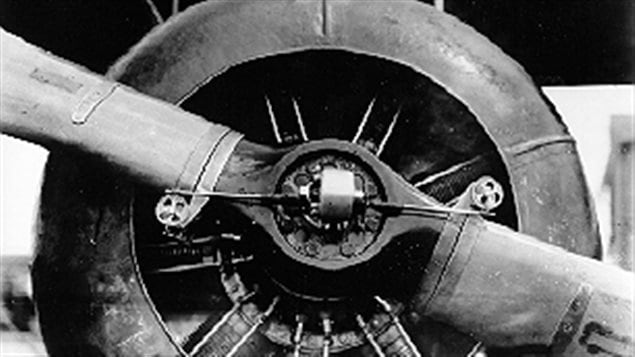 Airplanes have different needs in terms of power during flight. They need to "pull" hard during takeoff, but much less so during cruise when they can reduce power and save fuel.
However the "angle of attack" of most propellers is fixed, with that angle being a compromise of the two basic needs.
After courses in mechanical engineering at Cornell in the US and physics in Berlin and Heidelberg, he  worked for a shor time at Edison Labs. In 1905, he set up his own wind-tunnel on property in Rothesay, New Brunswick, the first in Canada. It was there that he began many experiments in aerodynamics and airfoils. He also collaborated with Alexander Graham Bell, who was also experimenting with aviation.
The Royal Aeronautical Society awarded him a medal in 1909 for his contributions to aviationn
During the First World War he worked for Frederick and Company where he designed many propellers.
Then in July 1918, he produced something revolutionary, a propeller where the angle of attack could be varied: increased to cut through the air more sharply to increase pull during takeoff, and decreased for cruising at lower power and less fuel consumption during cruise. The pitch would also be changed according to the load in the plane, increased pitch for heavy loads, reduced for lighter loads. However, its reliability was not satisfactory just yet.  Postwar and working alone on his property he made further refinements until it was successfully tested at the military Camp Borden in 1927. Later versions allowed the pilot to change the pitch from the cockpit as needed, the standard practice now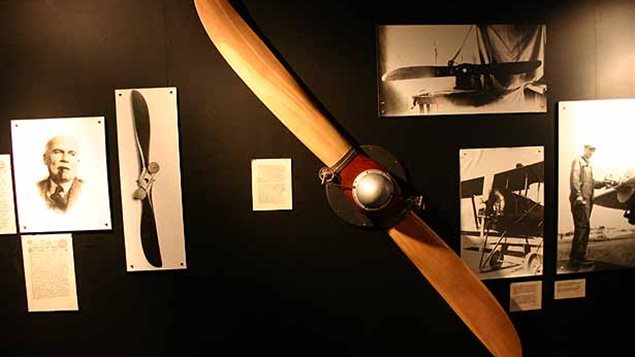 Typically, although successful, the Canadian government nodded it's collective head and walked away.
Turnbull then contacted the Americans and Curtiss Wright manufacturers began commercial production.
Turnbull continued refinements with more patents, the last one in 1932. With the arrival of war in 1939, the US government began ordering planes from Curtiss, and for every plane with an electrically operated Turnbull variable pitch propeller, the inventor received a royalty.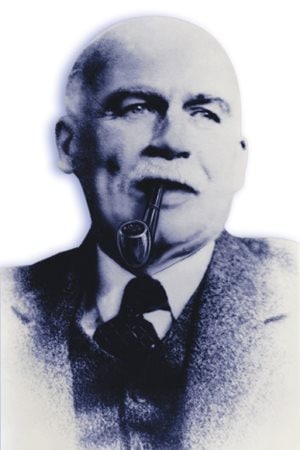 Although having revolutionized aviation, his interests extended into many fields, such as hydroplanes, torpedo screens, bomb sights and consolidated and tidal power.  Though he made such important contributions to aviation, he never actually flew a plane.
The same principles and advantages of the variable pitch airplane propeller were later applied to some ship applications .
Wallace Turnbull died in 1954
YouTube variable pitch propellers
Youtube Propellers explained
"Rothesay, New Brunswick, is not a very big town, and when we moved there to establish my research base, first in Anderson's barn, then in Fraser's barn, my wife warned me to use caution when speaking to the neighbours. Otherwise, she said, I would be taken for another "flying machine crank." But I knew, even as early as 1900, that the aeroplane was on its way and soon flying machines would be a reality. I also knew that before it could happen there were hundreds of practical problems that required a creative, yet methodical, mind such as mine.

To advance my research I needed a constant supply of controlled air currents, so I built the first wind tunnel in Canada in Anderson's barn. In it, I improved wing designs and discovered the propeller that made aviation and air transport a commercial possibility. I also, of course, helped Alexander Graham Bell in his aviation experiments in Baddeck, Nova Scotia.

But I am most proud of my achievement in bringing science to aeronautics: of showing the world that only through an understanding of the fundamental principles governing flight – such as lift, drag, drift, and centre of pressure – could we hope to build stable, efficient and safe aircraft.