A special memorial service will be held in the national capital, Ottawa, tomorrow  Thursday October 22, to commemorate two Canadian Forces soldiers.
The two were not killed in combat, nor in some distant country, but murdered here in Canada.
It will be one year to the day that Cpl. Nathan Cirillo  aged 24, was shot October 22, 2014 while standing as a ceremonial guard at the National War Memorial and Tomb of the Unknown Soldier in Ottawa.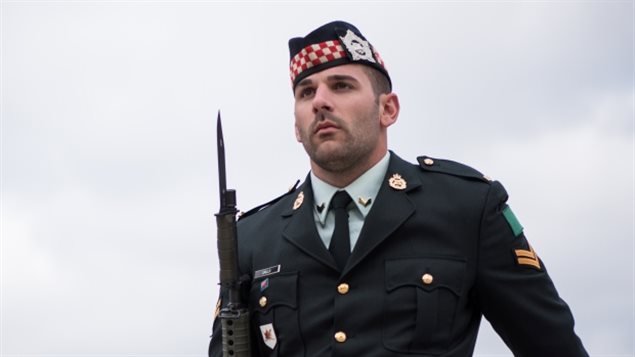 Cpl Cirillo, a reservist from Hamilton, Ontario, and father of a young boy, never saw the shooter who attacked from behind shooting twice into Cirillo's back killing him, and once at Cpl Brandon Stevenson whom he missed.
The guards rifles are not loaded, and Stevenson briefly chased the gunman before returning to try and help his fallen comrade.
The attack made world news as the shooter then ran into Canada's Parliament buildings only a short distance away where a gun battle ensued inside the hallway before the shooter was himself killed.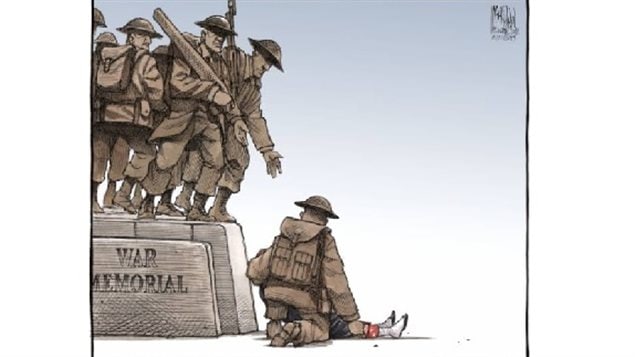 Stevenson was Cirillo's comrade and his best friend, Two weeks after the killing he released a statement : "In the coming days, I'll be resuming my duties at the National War Memorial," said Stevenson. "It will not be an easy task, but I am resolved to do it in honour of Nathan, Warrant Officer Patrice Vincent, and all those who stood, and continue to stand, on guard for Canada."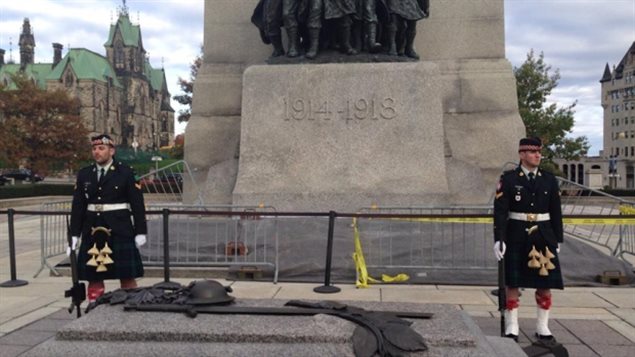 Just two days before the Ottawa attack, Warrant Officer Patrice Vincent, aged 53, was also killed in an attack from behind. He was deliberately run down by a car and killed in a shopping mall parking lot in the town St-Jean-sur-Richelieu. WO Vincent had served in the regular Forces and was nearing retirement after 28 years of service. The driver was then chased by police before crashing his car and being killed by police after he came at them with a large knife.
Both attacks were committed by radicalized Canadian sympathizers of the terrorist Islamic group ISIS/ISIL.  The ceremony will involve a 200-person marching contingent of military members  including members of the Argyll and Sutherland Highlanders of Canada (Princess Louise's), the reserve unit in which Cirillo served, and some 50 members of the Royal Canadian Air Force as WO Vincent was a firefighter with the RCAF.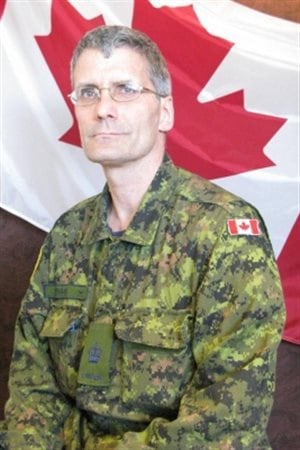 First responders will also be included representing  paramedics and firefigthers who came to Cpl Cirillo's aid, along with Ottawa Police, the Royal Canadian Mounted Police, and Parliamentary Police Guards.
There will also be a flyby of CF-18 jets with one jet leaving the formation which will fly over in the missing man formation, a 21-gun salute by four Canadian Forces artillery pieces, the laying of wreaths and a speech by Governor General David Johnston.  The families of Cirillo and Vincent are also expected to attend.
On Tuesday a memorial was held by the Royal Canadian Legion branch 79 in St Jean-sur –Richelieu held a memorial service for WO Vincent, and today, Wednesday,  a memorial parade will take place in Hamilton conducted by the Argyl and Sutherland Highlanders.