The Toronto Blue Jays' intoxicating drive for the American League pennant ended Friday night on a blustery and rainy night in Kansas City.
The Jays lost 4-3 to the Royals in the sixth game of the American League Championship Series.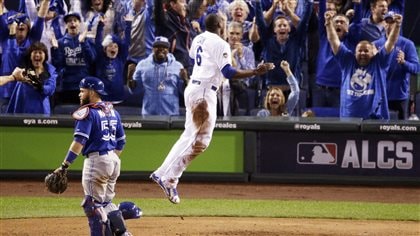 In the end, the slugging Jays were beaten by a gutsy and daring baserunning play that baseball fans will be talking about for a very long time, likely forever in Kansas City.
There will be no World Series in Canada this fall. That there isn't can–to a large measure–be credited to a Royals coaching and scouting staff that found a couple of chinks in the Blue Jays' armour.
Playing a dashing brand of old-fashioned baseball, Kansas City scored their final margin of victory by sending a whirlwind named Lorenzo Cain home from first on a single, an almost impossible task, in the bottom of the eighth inning of what turned out to be the deciding game.
The play will now stand with Enos (Country) Slaughter's mad dash home to win the World Series for the St. Louis Cardinals against the Boston Red Sox in 1946.
That Royals staff also discovered that Toronto starter and ace, David Price, who pitched into the seventh inning, allowing three runs, was tipping his pitches.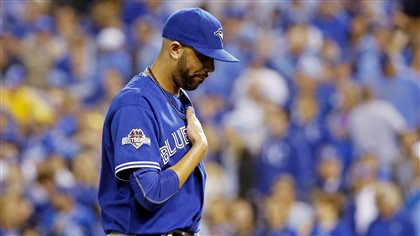 If it didn't end well, the Jays demonstrated over the last three months what can happen to an entire country when a baseball team catches fire. It got very heady.
Apparently bound for nowhere, the Jays made their move in late July when General Manager Alex Anthopoulos engineered a series of trades that shot the club into baseball orbit.
Relentlessly pursuing and then whizzing past the aging New York Yankees to win American League East, the Jays followed that up with a dramatic five-game win over Texas in the first round of the playoffs.
Then they met the Royals, a smart, resourceful and speedy team adept at tailoring its play to its massive ballpark–a team bound to bring joy the all the hard-core baseball purists who still love things other than the three-run homer.
For a look back on 2015 and a look ahead to 2016, RCI spoke with Richard Griffin, the baseball columnist for the Toronto Star.
Griffin spoke by phone from his home in Toronto.
Listen