They're called the Governor-General's Literary awards, and they are the highlight of the literary scene in Canada.
The winners were announced last night and Guy Vanderhaeghe won the 2015 prize for fiction for his book called Daddy Lenin and Other Stories. It's his first short story collection in some 20 years.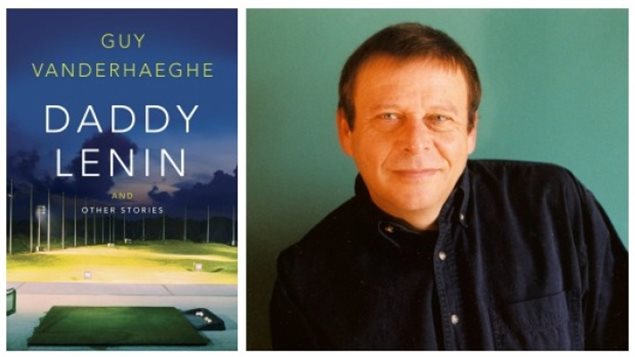 In this book the issue of older men muddling through mid life such as the struggling plumbing contractor , Bill Constable, who tries to beat a rival at golf with disastrous results, in another story English professor Charlie Brewster who lives an unispiring life deals with new physical pains and a new violent neighbour
"His hands were balled tightly at his sides, every drop of hurt squeezed out of them. They were wrung clean of pain.   His eyes fell on an oil slick on the garage floor. Iridescent under the fluorescent lighting, it shimmered a palette of queasy, vividly unnatural colours, a petroleum-based aurora borealis that was a perfect reflection of the fear coiling in his gut. It was the most beautiful thing Brewster had seen in a long time. He couldn't take his eyes off it even as he listened to the footsteps drawing nearer and nearer."  ( Excerpt from Daddy Lenin and other stories)
G-G winners each receive a cash award of $25,000 and will be celebrated at a gala event at the Governor-General's residence, Rideau Hall, later this year.
WINNERS
Fiction: Daddy Lenin and Other Stories by Guy Vanderhaeghe
Poetry: My Shoes are Killing Me by Robyn Sarah
Drama: carried away on the crest of a wave by David Yee
Non-fiction: Bee Time: Lessons from the Hive by Mark L. Winston
https://www.rcinet.ca/en/2014/10/05/book-mark-winston-bee-time-lessons-from-the-hive-non-fiction/
Children's Literature (Text): The Gospel Truth by Caroline Pignat
Children's Literature (Illustrated Books): Sidewalk Flowers by JonArno Lawson and Sydney Smith
Translation (from French to English): Twenty-One Cardinals by Jocelyne Saucier, translated by Rhonda Mullins


Bee Time, by Mark Winston, winner of Governor-General's award for non-fiction

© 

Harvard Univeristy Press
Excerpt from Bee Time: lessons from the Hive (Non-fiction- Mark Winston)
I removed the lid of the first hive. The bees were surprisingly calm, gentle, going about their business. There was no onslaught. My fear dissipated, and I began to pay attention to the activity in the hive. The gloves came off, then the veil. I pulled out the frames one by one to inspect the combs.

It was one of those moments in life when everything shifts.

It's a full body experience being among the bees. First you hear the sound, the low hum of tens of thousands of female workers flying in and out of their hives, each circling the apiary to get her bearings and then heading off purposefully in a literal beeline toward blooming flowers.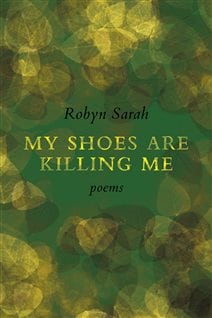 Swept Away (from My Shoes Are Killing Me- Poetry- Robyn Sarah)
How innocent are lovers

in the middle of their lives,

in the years when their lives thicken

and love, reckless love,

overtakes them like a summer storm.

What can they do but

bow to it, they are like trees

in the wind, lashed and tossed,

they are foolish, weeping in restaurants,

making and breaking pacts,

sending each other poems,

quotations, frantic messages,

pronouncements, promises–it is all

so impossible!–weeping in phone booths,

weeping in parked cars, forever scribbling

a note with a borrowed pencil

to slip under a closed door

–like these lines she scribbles now

to slip under the shut door

of the past, the door they shut fast

on the messy years they've chosen

not to revisit. Just a note to let them know,

in case they're in there, somewhere, still,

she doesn't hold it against them any more.

.