When does national and international concern over the environment trump private corporations concerns over lost profits?
In some trade deals there are clauses giving corporations the power to sue for lost profits when government policies stop their development plans.
A law professor at York University has proposed a legal way of preventing corporations, primarily oil and gas companies, from suing governments when concerns over the environment trump their exploration and exploitation plans.
Gus Van Harten (PhD, LLB) at York's Osgoode Hall Law School in Toronto.
Listen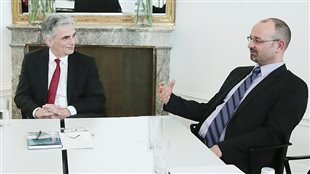 Recently, a major international trade deal was signed among twelve nations of the Pacific, including Canada, the US, and Mexico.
Those three countries already have a significant trade deal called the North American Free Trade Agreement (NAFTA)
Within these deals however are clauses that give corporations the power to sue governments for potential lost profits.
One example, of many, is the Lone Pine Resources lawsuit under NAFTA and the "investor rights" clause claiming a loss of $250 million when the province of Quebec placed a moratorium on fracking under the St Lawrence.
Professor Van Harten's  proposal would prevent such "investor-state dispute resolution (ISDS) lawsuits.
He has proposed specific wording in a document called "An ISDS Carve-Out to Support Action on Climate Change", which would prevent oil companies and others from seeking damages related to climate change initiatives taken by governments.
ISDS-lawsuits-trade deals and Canada
The idea is that governments should not fear massive expensive legal challenges when considering action to deal with the urgent issue of climate change and reducing greenhouse gas emissions.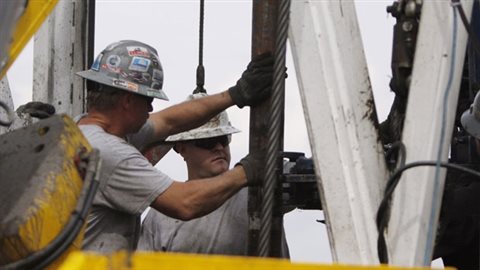 The European Parliament has adopted his wording in its own formal position on such lawsuits which attempt to target climate change policies by governments.
The resolution passed by the European Parliament calls on the European Commission and member states to ensure that any climate change measure adopted as part of the pending Paris Agreement (Nov. 30 to Dec. 11) includes wording that precludes investor-state dispute settlement.
The wording is such that any party signing on to the Paris Agreement and any measure on limiting greenhouse gasses would be precluded from ISDS-based challenges.
"Considering the urgency of such action, concerns about the protection of foreign-owned fossil fuel reserves are more appropriately addressed in state-to-state adjudication and the courts, not a lopsided and costly process of foreign investor claims against countries that is based on generous entitlements to public compensation without any actionable responsibilities for major resource companies," says Van Harten.
The next step would be for the European Commission  to follow up on the European Parliament's resolution and propse the concept at the Paris negotiations on climate change set for December as part of the U.N. Framework Convention on Climate Change, also known as the 21st Conference of the Parties (COP 21)