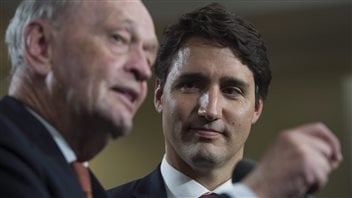 As Prime Minister-designate Justin Trudeau prepares to formally assume power on Nov. 4, one of the first decisions he'll have to make is whether to keep his campaign promise and cancel the increasingly pricey F-35 fighter jet program.
Trudeau shook up the election campaign and the aerospace industry with his Sept. 20 announcement that he would not buy the Lockheed Martin F-35 stealth fighter jets to replace Canada's ageing CF-18 fighters. The Conservatives committed in 2010 to buying 65 of the latest generation strike aircraft but put the purchase on hold because of the increased costs of the jet, which is already $200 billion over budget.
There were also allegations that the procurement process was not properly handled, and critics argued that the strike fighter capable of vertical take-off was not the right aircraft for Canada's needs: it was too slow compared to Russian fighter jets and its single engine made it too vulnerable to mechanical failures during long flights over the country's vast territory.
But as Trudeau ponders his choices, he's facing a ghost of a campaign promise kept by his Liberal predecessor Jean Chretien over twenty years ago, one that still haunts the Canadian military.
Chretien's 1993 campaign promise to cancel the planned acquisition of EH-101 maritime helicopters cost Ottawa up to $500 million in contract cancellation penalties and left the air force with a fleet of ageing CH-124 Sea King helicopters that it's still struggling to replace today.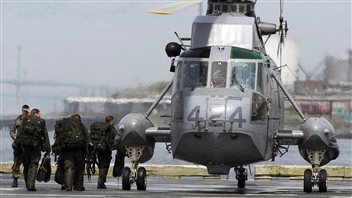 Unlike the EH-101 contract cancellation, Trudeau's promise to opt out of the F-35 program would not mean contract penalties, but some experts warn it would not bring the desired savings to bankroll the purchase of more ships for the Royal Canadian Navy.
Instead, the purchase cancellation could affect Canadian aerospace companies working on the stealth fighter, resulting in lost tax revenue for the federal purse and possibly loss of high-paying manufacturing jobs.
Former military procurement boss Alan Williams, told the Canadian Press that the key for Trudeau would be to open up a new bidding process quickly after forming government and signing a contract within two years.