As Prime Minister-designate Justin Trudeau prepares to officially pull Canada out of the U.S.-led bombing campaign against Islamic State militants in Iraq and Syria, new troubling allegations about the civilian death toll from the coalition airstrikes have come to light.
Airwars, an independent group of journalists that monitors civilian casualty allegations in the conflict, claims that coalition airstrikes are responsible for between 639 to 916 civilian casualties.
"Since August 2014, we had 245 alleged incidents in which civilians have been killed by the international coalition," Chris Woods, a London-based investigative journalist who leads Airwars, said in an interview with Radio Canada International.
Canada tied to two incidents
Wood says the Royal Canadian Air Force, which has deployed six CF-18 Hornet fighter jets to the region and has carried out 180 airstrikes since Nov. 2, 2014, has been involved in two incidents that were reviewed by the U.S. Central Command (CENTCOM) for possible civilian casualties.
The first alleged case involving between six and 27 civilian casualties stemmed from an airstrike conducted by Canadian CF-18s northwest of Iraqi city of Mosul, in an area known as "Kisik Junction," on Jan. 21 of this year.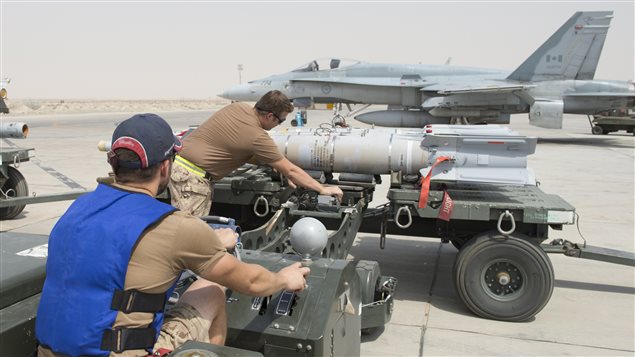 "The Canadian military were fairly forthcoming about aspects of that strike, in fact they told us about that event just a couple of days before the CENTCOM report was actually published," Woods said.
The Canadian military maintains that its investigation into the "Kisik Junction" raid later found that allegations of civilian casualties were based on second hand reports and were not credible.
The second case involved a joint Canadian-Australian bombing raid on a "suspected weapons factory" in Fallujah, Iraq, on Dec. 21, 2014.
"Post-strike footage that was filmed by Australian aircraft showed a woman and a child emerging from the rubble of that airstrike just minutes afterwards," Woods said. "The child was taken to hospital by a man on a motorbike, the woman lied down in the middle of the road in the central reservation and stopped moving."
Woods said despite the images the Australian government and the CENTCOM claimed there were no civilian casualties.
"What worries me the most is that, as I understand it, the Canadian military had no knowledge of their possible involvement in this incident at all," Woods said. "This makes no sense to us whatsoever! "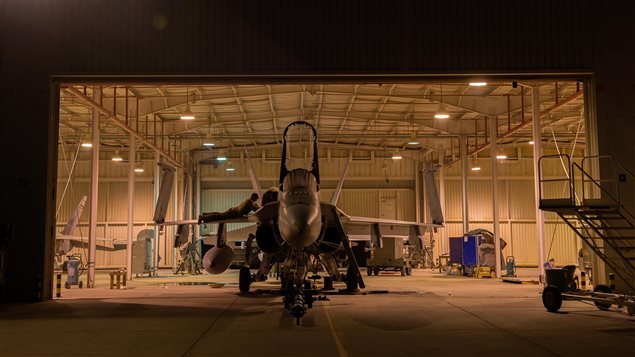 the fifth estate investigates
These new revelations are part of an investigation by CBS's investigative show the fifth estate into just how diligently Canadian military and coalition officials have been in tracking and investigating allegations of civilian casualties from the air campaign in Iraq and Syria.
Brigadier-General Lise Bourgon, commander of Canada's air campaign in Iraq and Syria, told the fifth estate she had no knowledge of any Canadian link to those allegations.
"I'm not aware of any additional allegation of civilian casualties involving our Canadian airstrikes," she said.
The Canadian military maintains that it does everything in its power to prevent civilian casualties and is very proud of its record in Iraq and Syria.
'That's not good enough!'
Woods said they are very concerned that Canada and other members of the coalition are simply not investigating properly when credible claims of civilian casualties do appear.
"Our researchers worked this out by cross-referencing public reports, surely someone at the Canadian ministry of defence could have done the same thing," Woods said.
While he credits Canada for being "more transparent than any other country in the way that it reported on its action in Iraq and Syria," Woods says that's not good enough.
"Where things seem to have fallen down is this issue of civilian casualties and taking them seriously. And I'm afraid to say that we're not seeing evidence of Canada having taken seriously at all these credible allegations of civilian casualties."