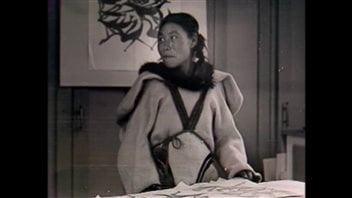 Canadians will soon know more about the late aboriginal artist Kenojuak Ashevak and how her work influenced the art coming from the north.
A film crew recently went to her home land of Cape Dorset in the northern territory of Nunavut to film a 60-second Heritage Minute.
These short films have been made since 1991 by a non-profit group now called Historica Canada, dedicated to informing Canadians about their history. The shorts are viewed on television and in movie theatres.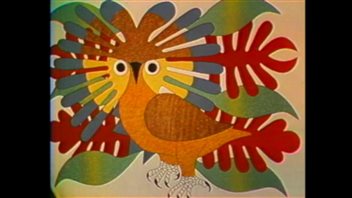 First Heritage Minute translated into Inuktitut
This is will be the first Heritage Minute to be translated into Inuktitut, the languages of the Inuit people. The film shorts are produced in English and in French, Canada's two official languages.
While this is not the first Heritage Minute to illustrate Inuit culture, is the first to be filmed in Canada's North in 20 years. The film's producer felt it was important to film in the area to better understand how Ashevak was influenced by the landscape and the lifestyle she lived in Cape Dorset.
Ashevak's family members will also be characters in the film.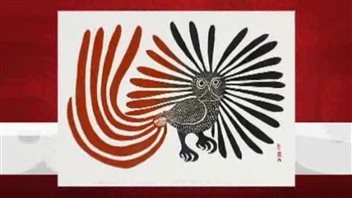 A pioneer of Inuit art
Ashevak is considered a pioneer of Inuit art, and one who influenced other aboriginal artists.
The National Gallery of Canada owns about 50 of her works, including her most famous print, Enchanted Owl.
She was born in 1927 and died at home in Cape Dorset in 2013.