A company that owns several restaurant chains has changed a uniform policy that required female servers to wear a very tight dress. The public broadcaster, CBC, has a program called Go Public which receives complaints from the public and investigates them. A server lodged such a complaint and, after a reporter made inquiries, the uniform policy changed.
The old policy at one particular restaurant had all servers wear black pants and a golf shirt. The new one required women wear dresses that were so tight, the complainant said her boyfriend could see her tailbone. The company said employees had been involved in the uniform selection process and that the feedback had been positive. It later said it had further consulted employees and decided to allow women to wear the same thing as the men.
The problem is the 'gender differential'
"The issue that really causes problems in terms of an employment law issue is when you have a job where wearing a provocative outfit doesn't make sense when you look at a male counterpart doing the same exact role and he's not wearing a provocative outfit," says employment lawyer Zaheer Lakhani of Bernardi Human Resources Law.
"That's where you have this problem where you have a gender differential between the female and the male staff."
Listen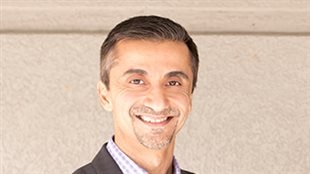 Human Rights Commissions can help
Provinces in Canada have human rights commissions which have guidelines for the workplace. The one in Ontario explicitly says employers should "not subject female employees to more difficult requirements than male employees and do not expect them to dress provocatively to attract clients."
There are occupations that do require specific clothing, such as cheerleading or dancing but Ontario's workplace guide says employers should be able to prove "any sex-linked differences in dress code are bona fide occupational requirements."
Public pressure can be effective
An employee who feels his or her rights have been violated can complain to their union. If they are not unionized, they may hire a lawyer and go to court. This process is expensive and if they lose, they incur court costs.
Lakhani says it is easier to appeal for help with provincial human rights commissions and that they often have telephone help lines for people with complaints. He notes that settlements are usually small and he suggests it can be more effective to make the case public and hope that public pressure forces change.
He adds it is not uncommon for this kind of complaint to surface in the restaurant business. Often employees are young and unaware of their rights or the recourse available to them.