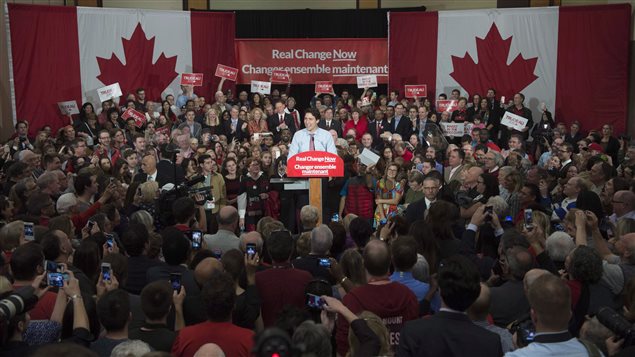 Prime Minister-designate Justin Trudeau is facing a daunting task as he puts the finishing touches on his soon to be unveiled cabinet. And some observers say Trudeau made the task even more difficult for himself by pledging to trim down his cabinet to 28 ministers and introduce full gender equality for the first time in Canadian history.
Trudeau is expected to unveil his cabinet after being sworn in as Canada's 23rd prime minister on Nov 4.
Trudeau's first challenge comes from the magnitude of his win.
"This is one of only four times in Canadian history where any party has had a majority of over 180 members," said Viken Attarian, chair of the Liberal Party policy commission in Quebec. "So there is a large pool of Liberal members of parliament from which to select."
Listen
Attarian says the selection process needs to take into consideration a balance between new and old blood, between having seasoned and very experienced parliamentarians who have already held cabinet positions in the past and newly minted MPs.
The other balancing act Trudeau has to perform is the issue of gender parity.
"Again, you need to choose from elected women-candidates but then we don't have parity among our parliamentarians – only a quarter of our elected parliamentarians are female," Attarian said.
The most important balancing act, however, is regional parity.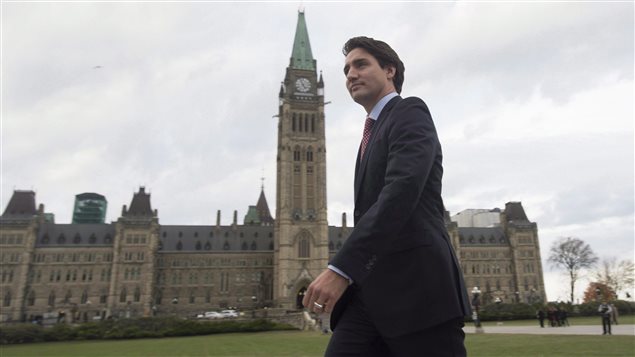 Complicated math
"We have had an unprecedented clean sweep in all of the Maritimes, 32 MPs elected," Attarian said, "so there should be at least one minister from each of the Maritime provinces."
That would leave only 22 ministerial positions for the rest of the country. The Liberals have swept all three of Canada's sparsely populated northern territories, which would mean that there should be at least one minister from either Yukon, Northwest Territories or Nunavut, Attarian said.
There is also an unprecedented number of First Nations candidates, meaning that at least another cabinet post should be given to one of the eight First Nations Liberal MPs.
Then there is the need to have at least one minister from each of the ten provinces – an easy choice in the Prairie province of Saskatchewan where former Finance Minister Ralph Goodale is the only Liberal MP to get elected and happens to be a favourite to take old portfolio back.
There would probably be two ministers from oil-rich Alberta and another minister from Manitoba, where the Liberals elected seven MPs.
That leaves only 20 ministerial portfolios for British Columbia with 17 Liberal MPs, the French-speaking province of Quebec with 40 MPs and Ontario with 80. And then there is the issue of representing Canada's many multicultural communities, especially those in B.C., Ontario and Quebec who have been pivotal in the Liberal win in large urban centres.
The favourites
Given this complicated equation, there are a few Liberal heavyweights who are almost assured ministerial portfolios.
Given that Trudeau's first international outing will be at the Paris climate conference, former Environment Minister Stephane Dion makes an ideal candidate for his old job. Goodale is the most likely candidate to take the ministry of finance. Former astronaut Marc Garneau is rumoured to be the favourite for the foreign affairs portfolio.