Canada's national housing agency is warning of what it calls "problematic housing market conditions" in most cities, leading Canadians to wonder whether it is better to rent or to buy their homes.
Eleven centres out of 15 are considered to have overvaluation problems, according to the Canada Mortgage and Housing Corporation report assessing the housing market. Interest rates on mortgages are very low and there is concern that if they were to go up, many people would have to sell and prices could go down.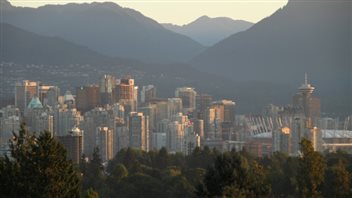 Not always enough salary to buy a home
Nationally, the average Canadian home sold for $416,584 in May 2014. With a down payment of 5 per cent and a 5-year mortgage, a family would need to earn $89,363 to afford that. But the median family income is estimated to be $68,692.
But that doesn't tell the whole story, because home prices vary very much across the country, with the highest in Vancouver and Toronto. Housing can be much more affordable in cities like Halifax or Winnipeg. People also have a choice of whether to buy a home or rent, and that choice can be difficult.
Buying a house is a milestone in one's life, says Moshe Milevsky, an associate professor at the business school at York University. "It's a big milestone and bigger than it's ever been. If you look at how much people are paying to buy a house—the cost of the house—as a multiple of their salary, it's a lot higher now than it was ten or twenty years ago. So it is definitely a very big decision, a big financial decision, possibly the most expensive thing you'll ever buy in your life."
Listen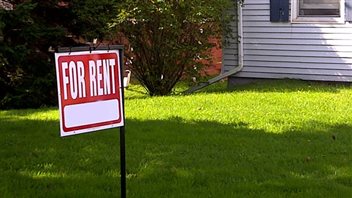 Comfort is an advantage of buying a home
Buying a house can be an advantage in emotional terms, he says. "It's hard to quantify or put a number on…the comfort that comes from knowing the roof over your head is yours. You own it, no one can kick you out, you're not subject to the whims of a landlord or a landowner. You control your own destiny."
The second big advantage to buying is that the value of the house can appreciate and the money gained from the sale of a primary residence is not taxable. The flip side, of course, is that if the prices drop there can be big losses. "A number of global publications–the Economist magazine, the Financial Times—have claimed that real estate prices in Canada are one of the most elevated in the world. And what that means is there is a risk that prices can decline from here," says Milevsky.
Renting is good for those who don't want to take the risk their home may decline in value. "When you rent a home, you are flexible," he says. "You are not required to participate in that down side, and more importantly, you can leave whenever you want at the end of the lease. So you're not taking that risk and a young family sometimes has an enormous amount of risk already on their shoulders."
Many things to consider
Should people who already own, sell?  That's difficult to say. One would have to be able to predict when housing prices fall, if they do at all. So, Milevsky doesn't recommend it. Although for people who plan to retire in the not too distant future and sell their homes, he says it might be an idea to do that sooner.
There are many things people must consider when deciding to buy or rent a home including their age, whether they may have to move for work, their employment stability, so it is unwise to give blanket advice. But Milevsky does suggest that young people rent for some years before they jump into the real estate market and buy a house.