Canada's new government is bringing back the mandatory long-form census. The day after being sworn in to office, the new minister of innovation, science and economic development Navdeep Singh Bains made good on his Liberal Party's election promise.
'Without reliable data, communities cannot plan'
"Without accurate and reliable data, Canada's communities cannot plan ahead. Everything from transit planning to housing strategies to support for new Canadians becomes more difficult," the party platform reads. "We will immediately restore the mandatory long-form census, to give communities the information they need to best serve Canadians."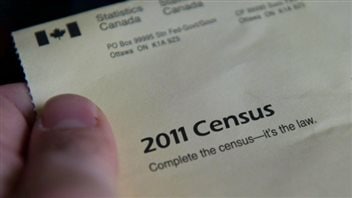 Long-form census costs less
The long-form census was replaced with a shorter one by the previous Conservative government in 2010 which cited privacy concerns. The head of the government agency Statistics Canada resigned after that decision and later, the agency issued cautionary statements about using data from the short-form census.
The longer census will cost $22 million dollars less to run, since it will be sent to fewer households.
Canadians have always had a legal obligation to fill in census forms. Failure to do so can lead to a $500 fine and three months in prison although, in practice, no one has ever been jailed for this.
More independence for statistics-gathering agency
The new government is also promising to give more independence to the government agency, Statistics Canada so that it may do research it deems important at arm's length from the government.