From now on, ordinary Canadians and environmental groups will be able to see online inspection reports of Canada's extensive and often controversial oil pipeline network, the federal energy regulator announced Thursday.
National Energy Board (NEB) field inspection reports will be available within six weeks of the inspection taking place, said Darin Barter, NEB spokesman, in a phone interview with RCI.
Barter acknowledged that in the past NEB hasn't been as open as it should have, but said NEB chair and CEO Peter Watson is trying to change that. Watson got an earful from Canadians during his coast to coast tour of Canada, Barter said.
"The message was very clear, all the way through Canada it was tell us more, give us more information, and don't make it complicated," Barter said. "Make it so we understand what the regulator is up to because we want to hold pipeline companies accountable too."
The reports – in both official languages – will be written in a way to make them accessible for a lay person, Barter said, but they will include detailed findings, outcomes and any enforcement and compliance action taken by NEB inspectors.
(click here to listen to the interview with Darin Barter of NEB)
Listen
"There is a real interest, there is a real desire, Canadians deserve to have this information around pipeline company performance and how NEB does it job out there in the field," said Barter. "We heard very clearly that this is what Canadians wanted to see."
Mike Hudema, Climate and Energy campaigner with Greenpeace Canada, welcomed the news.
"I think any time you have more transparency is good, but the fact remains that a lot more needs to be reformed in NEB to make it a really credible assessment body," Hudema said in a phone interview from Edmonton.
(click here to listen to the interview with Mike Hudema of Greenpeace)
Listen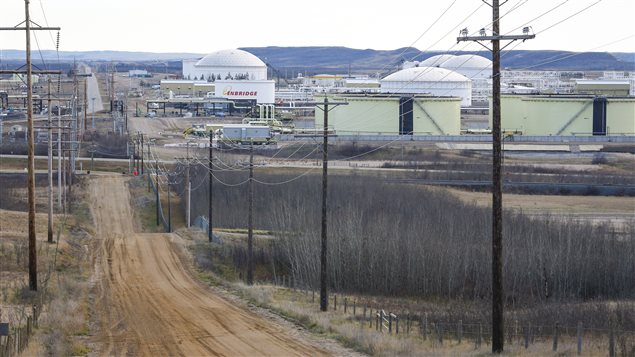 Expand the mandate
The mandate of the NEB needs to expanded, Hudema said.
"Right now they can't take cumulative effects into their assessment, climate change is generally excluded from their assessment as well," Hudema said. "So there is a lot of issues that need to be included in their assessment."
Hudema said the NEB also needs to put more bite into the fines it issues.
In the last two years, the NEB has issued 17 fines totalling $811,300 to companies that failed to comply with the board's regulations.
"When you look at the profits of some of these pipeline companies, that's not even an hour's worth of profits," Hudema said. "So, no, that's not enough, it doesn't send a message to the company and it definitely doesn't send a message to the industry overall."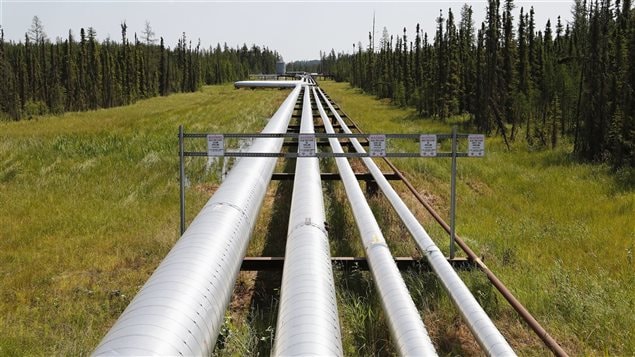 Improve inspections
The NEB currently has 75 inspection officers whose job it is to check the vast network of 2,117 energy facilities and 73,000 km of pipeline in Canada.
"We conduct our inspections on the risk-based assessment," Barter said. "When you see a company that had a poor performance in the past, they get raised higher in the inspection queue. We look at the areas that the pipeline is operating in: so water bodies, water crossings and those risk factors determine where we go."
Hudema said that was just not good enough.
"I don't think any land owner is going to be assured with the fact that there is no inspection being done on the pipeline that's running beneath their property," Hudema said. "We can't just be concerned with the areas where it goes over waterways, we need to be concerned about the entire pipeline route. Because what we know is that pipelines do leak and burst all the time and their impacts are sometimes pretty substantive."
Hudema called the NEB's rate of inspections "fairly abysmal," saying the board needs to increase the frequency and the amount of resources it devotes to inspections of the pipeline network, which transported 1.27 billion barrels of hydrocarbon products in 2014.