"Vaping" which involves electronic cigarettes looks like smoking but usually doesn't involve tobacco. The devices vapourize a flavoured liquid which looks like smoke but theoretically without the harm of tobacco smoke.
Neverless, vaping is now being treated and regulated in Ontario, as well as other provinces to conform with tobacco smoking laws and bans on smoking in public areas like restaurants, bars, or inside any building, along with restrictions on smoking in public spaces.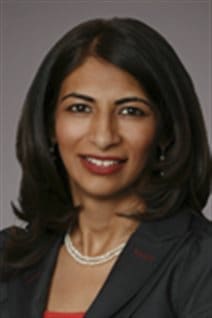 However, a new ruling in the central province of Ontario means that people who have a medical authorization to use marijuana, can now vape their pot in public places where it is to be banned starting January 1st.. Indded it seems you can also smoke pot in public spaces as well, if you have the medical authorization.
This week the Ontario Ministry of Health and Long Term Care announced regulations to amend the Electronic Cigarette Act and the Smoke Free Ontario Act to confirm "that the ban on using an e-cigarette in smoke-free places does not apply to a medical marijuana user who uses an e-cigarette for medical [purposes]"
This means that those with a medical permission to use marijuana can now vape in public parks, movie theatres, restaurants, government buildings and so on.
However, Ontario's Associate Health Minister Dipika Damerla has said that employers and business owners can individually overrule the exemption and specify that their particular operation does not or will not allow vaping on premises. They can also ask for proof that a person has medical authorization to use pot.
An organization calling itself Canadians for Fair Access to Medical Marijuana  have praised the province's exemption. In a press release Jonathan Zaid, Founder and Executive Director of CFAMM said
"This is another important milestone in the recognition of the legitimacy of the use of cannabis as a medicine. Ontario has taken a huge step forward by exempting medical cannabis patients and their use of vaporizers"
He added, "Many patients, including myself, choose to vaporize their medicine, and any prohibition on vaporizer use would have severely limited the ability of patients to use their medication as prescribed. We applaud the Ministry of Health for its receptiveness and response on removing the prohibition of medical marijuana vaporizer use from the Acts."
Responding to concerns about allowing vaping of marijuana, Associate minister Damerla said there is a very limited number of people medically authorized to use marijuana, and that is a question of balancing rights adding that the government consulting in depth with the medical community before permitting the exemption.
ONTARIO FLIP FLOP?
However, on Thursday, just one day after she announced the precedent setting policy which would allow medical marijuana use in public, Associate Minister Damerla said the province is now reconsidering the policy.  No details are available at this time
Additional reports