Canada' six major banks and lending operations have announced their financial situation for the fiscal year ended October 31.
While economies were stumbling in countries around the world, Canadian banking did quite alright indeed. And, so did executives, with billions of dollars in bonuses paid out.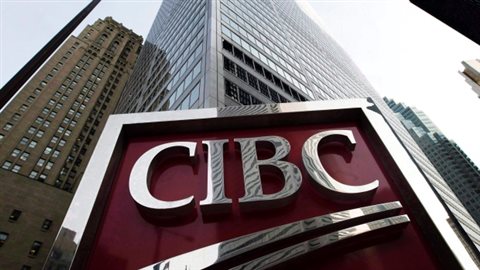 Canada's major banking group comprises six big firms, the Royal Bank (RBC), Bank of Montreal (BMO), Toronto-Dominion Bank (TD), Scotiabank (BNS),  Canadian Imperial Bank of Commerce (CIBC), and the National Bank.
Earnings were up about five percent over last year to a combined total of almost $130 billion. Even as profits rose, together the banks were cutting staff to a combined total of just over 4,600 employees.
Various aspects of bank business did well, including operations which expanded into US markets, such as TD which now has more branches in the US than Canada,  retail and business loans performed well. While the federal Bank of Canada dropped its loan rate by half a point, the commercial banks only dropped their rates by 0.3 percent.
In addition, most of the banks raised their fees.
Nice salaries,  and nicer bonuses.
As for executives, it seems the base entrance salary for a new CEO is down slightly from $1.5 million to just $1 million, but with bonuses ranging from eight to ten million.
CIBC came in for some criticism recently for high compensation packages for outgoing execs; the retiring CEO was handed $16.7 million, and the outgoing Chief Operations Officer (COO) was given an $8.5 going away present.
Such lucrative benefits may be under scrutiny in future, but annual bonuses still are very generous.
Bonuses across the board for executives at the bank were increased only slightly this year, but top management at the banks will share in some $12.5 billion dollars in bonuses.
With files from Bloomberg news
additional info