Ah, you look like you lost weight (loss=roughly 3-4kg);   Ah, you're looking more attractive (loss-roughly 6-8kg)
Humans can detect even minute details in other humans. This can be at both a conscious and sub-conscious level.  Those details are cues for we judge each other.
Body weight is one of the "judgemental" factors and it turns out small differences are reflected in facial features.
Daniel Re is a Postdoctoral Fellow  in the Social Perception and Cognition Lab at the University of Toronto
Listen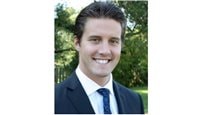 Everyone would like to look good, and in western societies at least, weight is a factor.
The researchers, Daniel Re, and Nicholas Rule, Research Chair in Social Perception and Cognition, said they used "beauty" as the hook in their research, but the real motive was to promote health.
By testing how much weight loss was needed to achieve a detectable change in a face and then how much to make it more appear more attractive, they said they could give people tangible weight loss targets to aim for.
It's called "facial adiposity" – the perception of weight in the face
Quoted by Sean Bettam in a University of Toronto article, Professor Rule said, "It is a robust indicator of one's health. Increased facial adiposity is associated with a compromised immune system, poor cardiovascular function, frequent respiratory infections, and mortality. So, even a small decrease can improve one's health."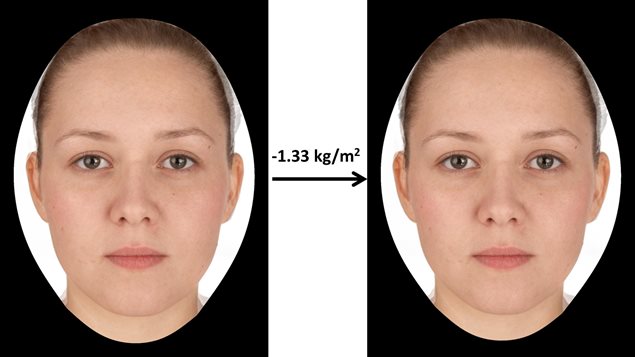 The research involved generating typical Caucasian faces on a computer and calculating body mass index (BMI) weight gains or losses and the resultant effect on the facial features. The series of images of the faces with variations in BMI were shown to subjects. They would then ask subjects to judge when they detected the changes.
It turns out that women have to lose about 2.38 kg/m2, and men about 2.59 kg/m2 for the weight loss to increase attractiveness, which is about 6 and 8 kg, respectively, for women and men of average height and body composition.
But to be detected as "better looking" the research showed the weight loss has to be roughly doubled.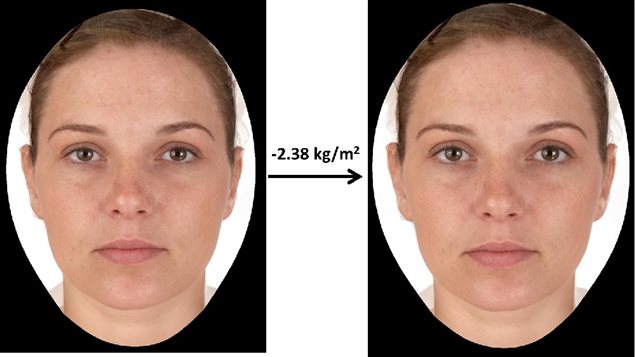 The researchers say their study is now available for the scientific community which may want to build upon it, while they will continue in their efforts and perform a similar study and try to determine similar date for those who are underweight.
Their research entitled "The Relationship Between Just Noticeable Differences in Perceptions of Facial Adiposity and Facial Attractiveness" was published in the science journal Social Psychology and Personality Science