Literally tens of thousands of people around the world have seen Danny McBride.
Musician, composer, singer, he toured the world as the longtime lead guitarist for pop star Chris deBurgh. He also played guitar with David Hasselhof, Joe Cocker.and many others of international stature.
Born in Toronto in 1951, he is now settled, for the moment, in Kelowna British Columbia where he creates his own very unique painting style, and subjects.
Listen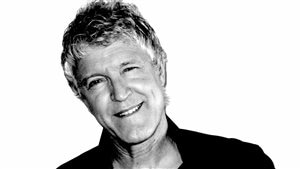 Danny McBride paintings are of such high calibre, that he has joined the ranks of the "artists to collect" in the prestigious Arabella magazine of Canadian art, design and architecture.
Indeed many of his paintings are already owned by some very famous people
He comes by his huge talent perhaps through his DNA. His father was a cartographer who entertained family and friends with caricatures and other drawings.
His brother was the lead singer of a the highly innovative rock ensemble Lighthouse, during their most successful years.
Dyslexic, he had a tough time at school and dropped out in Grade 9 to concentrate on music.
However he also loved to sketch and draw caricatures while on the road, much to the amusement or frustration of fellow band members, depending upon whether one was the "victim" or not. But it was also a demonstration of his constant humour.
Whiterock Gallery- more D McB paintings
After leaving the music scene, and a little depressed he was encouraged to work on his artwork.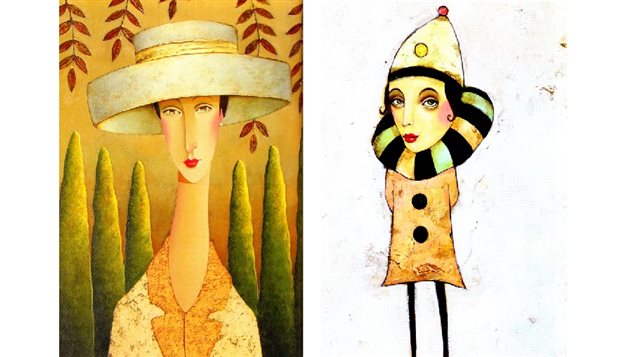 As a self-taught painter some of his whimsical nature comes out in his creation of a unique and most interesting style and subjects.
As he says, he's now thinking of attempting other styles and materials, such as painting on wood panels and perhaps trying something more abstract.
It's bound to be good.
YOUTUBE