Adolescent rats exposed to the active ingredient in marijuana, THC, experience molecular changes in the brain that resemble those in schizophrenia, found a recent study from Western University. These changes did not occur in adult rats exposed in the same way. Marijuana is said to be the most commonly used illegal drug in Canada. 44 per cent of Canadians say they have used it at least once.
"Not only did we see molecular changes in the brain that were very consistent with what we see in the brain of a human that has schizophrenia, we saw this very profound disregulation of the dopamine system which is also a very important pathology that's associated with schizophrenia," said Prof. Steven Laviolette who worked on the study.
Listen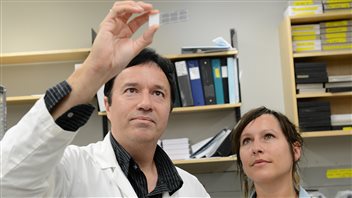 Other studies suggest psychiatric effects too
These results are consistent with other scientific evidence that has come out recently showing that if teenagers are exposed to high levels of marijuana during brain development they are at increased risk of developing psychiatric problems in later adulthood such as schizophrenia. Until now, it was not clear what the underlying mechanisms are.
This study could in future help predict who is most likely to suffer these kinds of effects.
A need to be cautious, says researcher
The newly-elected prime minister of Canada has vowed to legalize marijuana and Laviolette thinks this study is highly relevant. "What these findings suggest is that we really do need to be cautious about restricting access to, especially strains of marijuana that have high levels of THC, to young adolescents—teenagers that are going through a period of brain development."
"In many ways, I think it speaks in favour of a legalization approach because it allows the government to more closely regulate the amounts of THC that are in strains of marijuana and also provide access points that are regulated and controlled, as opposed to the black market which really has no regulation at all," concludes Laviolette.
The study was published in the January issue of the journal Cerebral Cortex.