Two schools have cancelled classes in the province of Quebec and are offering counselling to those mourning the murders of six humanitarian volunteers in Burkina Faso on January 15th. Five of the six Canadians who were killed by terrorists were active or retired school staff. Up to 32 people died in the attack on a hotel and café.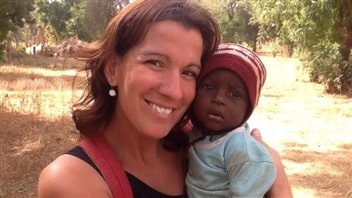 Victims were renovating a school
Four of the Canadian victims were members of one family and the others were their friends. They were on a mission to help renovate a school, and had gathered for dinner just before the flights that were to take them home.
Quebec used to be a strongly religious society and its population is predominantly French-speaking. Catholic religious orders and aid groups have mounted several humanitarian efforts in French-speaking African countries like Burkina Faso. Lay people volunteer to go on various missions.
'It's unbearable'
The victims were well-regarded in their community of Lac-Beauport, near Quebec city. Mayor Louise Brunet told CBC News their deaths represented a great loss for the community. She expressed shock at the murders, particularly given that the six had gone to Burkina Faso for humanitarian reasons.
"It's not acceptable — it's unbearable," said Brunet.
"It's people in your community here in Quebec, it's really difficult to accept."
'Unspeakable and tragic loss'
While visiting a mosque in the province of Ontario on Sunday, Prime Minister Justin Trudeau called for a moment of silence in solidarity with the victims' families "who are suffering an unspeakable and tragic loss."
The six Canadians are Gladys Chamberland, Yves Carrier, Maude Carrier, Charlelie Carrier, Suzanne Bernier and Louis Chabot.
With files from CBC.