The annual Canadian whisky awards were held this past weekend with surprising and not so surprising results.
Recently the whisky world was jolted when a Canadian whisky was named best in the world.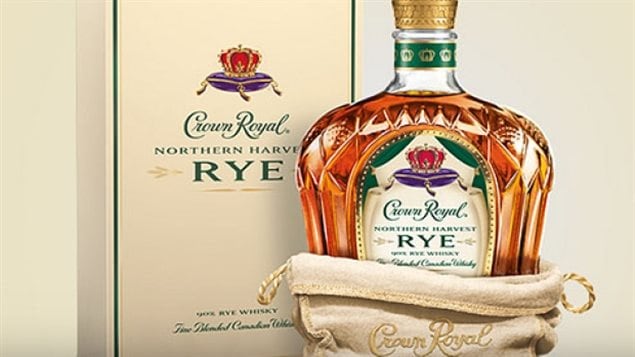 Last November, British whisky expert Jim Murray, author of the annual international Whisky Bible,  named Canada's Crown Royal "Northern Harvest" as the best in the world.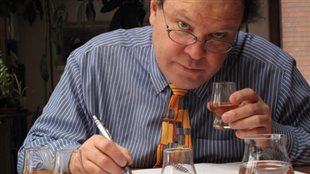 At the time he was quoted saying, "Rye, that most eloquent of grains, not just turning up to charm and enthral but to also take us through a routine which reaches new heights of beauty and complexity."  Speaking of the Crown Royal specifically, 'To say this is a masterpiece is barely doing it justice."
As a result of Murray's enthusiasm and nomination of World Whisky of the Year,  any bottle of the Northern Harvest, which costs a modesty $30 or so, was quickly snapped up in all of Canada's provincial government liquor stores.
Best in World, but not in Canada?
The sixth annual Canadian Whisky Awards, held in Victoria British Columbia have announced their winning list, and surprisingly, the Crown Royal was not named as the best Canadian whisky for 2015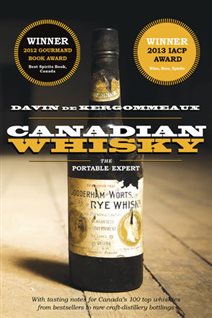 That title was awarded to a product from Windsor Ontario,  Hiram Walker Distillers, "Lot 40", which sells in Canada for about $40.  Hiram Walker is owned by the Canadian company Corby Distillers, in turn owned by  Pernod Ricard of France.
A panel of 10 independent whisky experts determine winners in a blind tasting test
Davin de Kergommeaux, chairman of the judges at the annual Canadian Whisky Awards, called Lot. No. 40, "a rye whisky sensation".   A whisky expert, de Kergommeaux has written for the Scotch Whisky Review, Whisky Magazine and is also the author of "Canadian Whisky-the portable expert".
While Lot 40 won the top accolade, the Northern Harvest was given a gold medal, and an award of excellence.
There were 60 whiskies entered in the competition.
Another win for Lot 40
This was also not the first time Lot 40 won top honours. In 2013 a different panel of judges also gave the nod to Lot 40 as the top Canadian whisky
As for Canadian whiskies de Kergommeux says,"Interest in rye is surging globally and here is proof that Canada makes the best all-rye whiskies in the world. Canada's whisky makers have responded to skyrocketing interest in Canadian whisky with a wealth of new high-end releases".
It is interesting that Canadian whisky at the moderate price of around C$40, is receiving such international attention, and certainly more affordable than one sold recently at $45,000
additional information-sources