It has been an extremely controversial case ever since a young man was shot and killed by police around midnight on July 27, 2013.
Sammy Yatim was an average 18-year-old when for no apparent reason he exposed his genitals on a Toronto streetcar and chased passengers off while brandishing a small 10-cm knife.  Witnesses say he appeared dazed or possibly high on drugs. An autopsy later showed he had taken the drug "ectasy".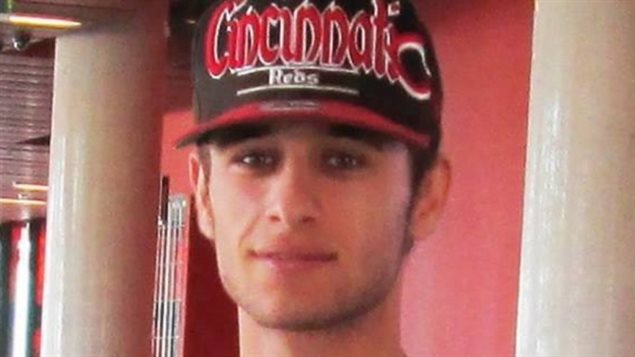 The empty streetcar (tramway) was then surrounded by police with Constable James Forcillo quickly drawing his pistol.  He shouted at Yatim to drop the knife, while Yatim taunted him. Suddenly a volley of shots rang out, there was a pause, and then several more, a total of nine shots.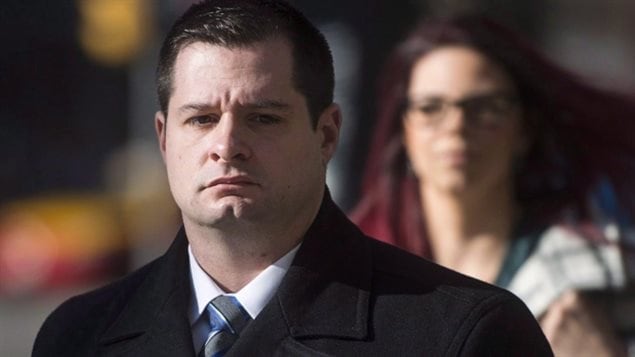 Within about mere minutes of chasing people off the streetcar Sammy Yatim was dead from eight of the .40cal hollow point bullets fired at close range by James Forcillo.  Yatim was then tasered as he lay on the floor.  In fact, the jury was told the time was only about one minute from Forcillo's arrival until the shooting. The autopsy later reported that the first three shots, heart, spine, and arm, were probably fatal.
The shooting was captured by witnesses on mobile phones and posted on youtube.
One of the many citizen videos posted on YouTube

Many people were outraged by the shooting saying the police made no attempt to de-escalate the situation. Demonstrations decrying police violence were staged in the city.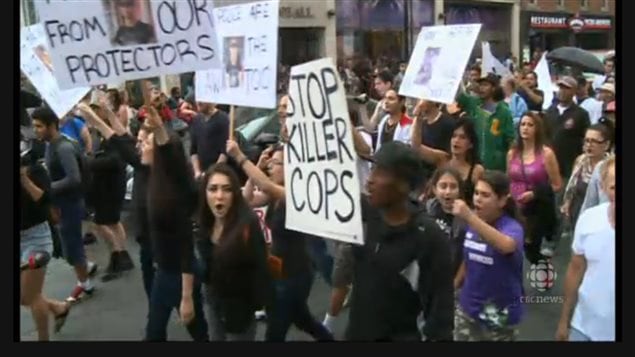 Toronto Police officer James Forcillo, 32, had already been brought to the attention of the of the force for drawing his weapon about 12 times in a three year period. The Toronto police have an early warning system to issue an alert for intervention any time an officer points his gun at a person three times within a twelve month period.
There is some confusion as to whether Forcillo was counseled or not, even after the second "alert".
Constable James Forcillo later faced several charges in connection with the shooting death.
"Pointing a firearm is a from of de-escalation" Cst. J Forcillo
In it's simplest terms, the case against Forcillo was he used unnecessary and unreasonable force" while his lawyer insisted that the shooting was justified as self-defence. At one point in the trial, when challenged that he made no attempt to de-escalate the situation, Forcillo said pointing his gun is a form of de-escalation.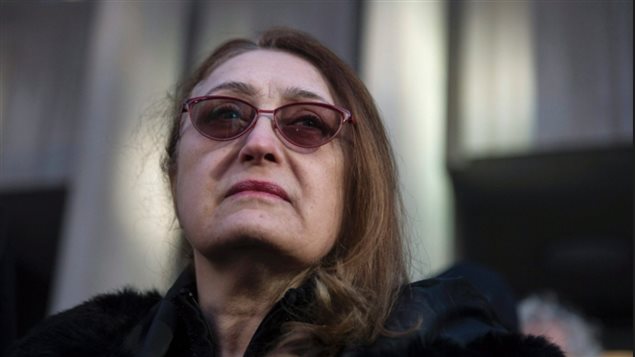 During a lengthy trial Forcillo claimed he fired because he felt Yatim was going to come out of the streetcar with his knife and that he felt his life was in danger.

Toronto Transit (TTC) video

A verdict was reached this week in which Forcillo was cleared of second degree murder charges , and of manslaughter charges, but was convicted on an attempted murder charge.
The jury in the case decided that the first volley of shots were justified, but the second volley was not, hence the attempted murder decision.
Now, Forcillo's lawyer has aksed the judge to stay the charge, saying the "state" should be disentitled to a conviction because they trained Forcillo who "substantially followed his training".
While analysts say there is little chance of success in that claim, Forcillo's lawyer says he will appeal the verdict, and launch a constitutional challenge to the mandatory minimum prison sentence saying it is excessive punishment.
Additional information- sources