Roma asylum-seekers who were deported back to Hungary deserve to finally get a fair hearing in Canada, says Jennifer Danch, a Toronto law student and Roma refugee advocate. Danch made a five-month trip to Hungary to see what has become of the asylum-seekers, and she says they now face double discrimination.
Roma families have come to Canada since the 1800s, but most recently, fled Hungary because of discrimination and attacks from increasingly violent vigilantes. Danch has studied their cases and determined that many did not get a fair hearing.
'Acceptance rate varied greatly'
"We know that the acceptance rate dropped dramatically after the (previous) Conservative government made a number of public statements about 'bogus refugees.'
"And we know that the acceptance rate varied greatly depending on which decision-maker you got at our Immigration and Refugee Board.
"And the other thing that we know is that whether or not you were accepted as a refugee varied greatly depending on who your lawyer was. And that some lawyers had relatively high success rates and other lawyers who collected a lot of money from our (free) legal aid system to represent refugee-claimant families had acceptance rates that were extremely low—some almost as low as zero," says Danch.
Listen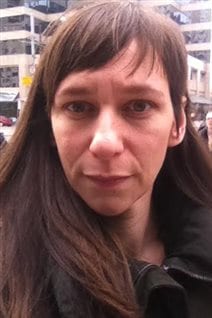 Lawyers discredited
One of those lawyers was disbarred and another was found guilty of professional misconduct after they failed to show up for hearings or otherwise handle claimants' cases. A third is facing disciplinary action.
Deported Roma face 'double discrimination'
Meanwhile, the deported Roma families face the kind of discrimination they fled in the first place: they are refused social housing, children have trouble enrolling in school or are place in schools for children with mental disabilities. Some people have been threatened or beaten and their homes attacked.
Now, Dance says they face additional abuse for having fled to Canada. "There is this extra layer of hatred toward them because they tried to come to Canada and because they have exposed the rising hatred that is happening in Hungary right now.
Waive fees, rectify injustices, pleads advocate
"The Roma story in Canada has opened our eyes to the rising fascism and rising ethnic persecution that's happening in Hungary. And there's a lot of ethnic Hungarians who don't like that being exposed."
In some cases, deported Roma people have decisions from the Federal Court of Canada saying they are entitled to have their cases re-heard, but they do not have the money to apply for an authorization they need to return or to pay for the airfare they owe Canada for their deportation.
Canada should waive those fees, says Danch, provide fair hearings and otherwise put policies in place to rectify the injustices suffered by these asylum seekers.