In Canada, thousands of journalists have lost their jobs in recent years, newspapers have merged and folded or gone digital, and broadcast news has contracted due to massive income shortfalls. The situation is so bad, that a public inquiry should be held, says Lawrence Martin, author of several books on politics and columnist at the Globe and Mail newspaper.
'Not what you want in a healthy democracy'
"The public can no longer be served the information they need to make good democratic decisions," says Martin. "Journalism has been called—free information flows—the lifeblood of democracy.
"We have a situation in Canada where we have less journalists bringing less news to people and less controversies and less scandal. That is not what you want in a healthy democracy."
Listen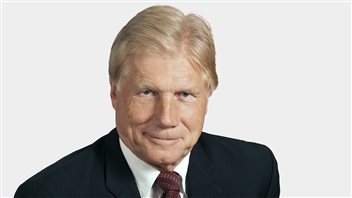 'We just can't proceed ad hoc'
Funding for the public broadcaster CBC has been slashed by successive Canadian governments. The recently-elected government of Justin Trudeau has promised to restore some of the funding, but the heritage minister recently dodged the question of just how much. While Martin is encouraged by the promise, he thinks the government must do more.
Call for a public inquiry
"I think the problem has reached the point where we just can't proceed ad hoc with the descent of the fourth estate in this country. I think we have to have a public inquiry to air the problems, to explore solutions, (to look at) what's going to happen in our new media age, how can we have a media that performs to the task."
Canada has held two public inquiries into the media, one in 1969 and another in 1981. Martin says it's time to hold another now that problems seem worse than ever before. He notes that some Scandinavian countries subsidize newspapers. While he thinks there would be strong resistance to that, it should perhaps be considered given the steep decline of media in Canada.
'That isn't professional reporting'
Martin says there are multiple new media platforms on social media, but he says "That isn't professional reporting. That's people getting their opinion out there, which is great for the democratic process, but it doesn't help in terms of the professional type of coverage of what's going on in this country."