The Public Health Agency of Canada says the most common mental illness among children is anxiety. There has been a big push in Canada to reduce the stigma around mental illness, so it could be that more people are reporting anxiety or seeking treatment.
Internet exposes children to horrors
But changing lifestyles could account for any increase in anxiety among children, says psychologist and author Sara Dimerman. "With kids being on the internet at such a very young age, they are bombarded with messages and information and images second by second, real-time news events and often very catastrophic. So I think that's one of the reasons that children are becoming more anxious."
Listen
Children also experience fire drills and other emergency training which, while necessary, may frighten them, says Dimerman. She adds, they are growing up at a rapid rate and living certain experiences earlier than they did in the past.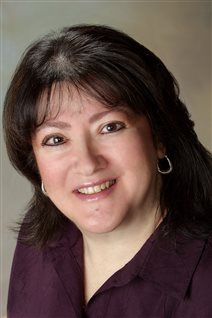 'We live a very frenetic lifestyle'
Lifestyles have changed dramatically in Canada. Often both parents work, feeling rushed and stressed themselves. They may rush children from school to organized activities.
"There's not a lot of down time where people can just relax," says Dimerman. "And even with the internet, again, I think, we're so used to flicking from one screen to another, multi-tasking, that we live a very frenetic lifestyle that can actually mimic anxiety to some extent."
Art or play therapy can help
Anxious children can be seen by a psychologist who can tell assess them. They can take part in art or play therapy to help ease their symptoms, she says. There are community activities like yoga for children which may help. But in cases where anxiety is extreme or debilitating, children should see a psychiatrist who may prescribe anti-anxiety medications.
"It's not (a solution) that parents crush to as their first option," says Dimerman. "But it's something to consider."