The idea that teenage students graduating from Canadian high schools are unprepared for college and university is being mentioned once again, this time by a Nova Scotia educator.
Steffie Hawrylak-Young has been teaching communications at the Nova Scotia Community College for almost 30 years.
She says in the past decade, the student's attitude towards work and deadlines has changed for the worse.
She says some of the problem comes from high-school (also known as secondary schools) teachers who allow students to hand in assignments days, weeks, or even months late, never instilling the sense of deadlines.
"The late assignments just become bundled up and they never ever have a chance to get the feedback they need to improve for the next assignment. Further to that, it's a little disappointing when they don't care to improve," said Hawrylak-Young speaking to CBC's Angela McIvor.   "Maybe they've been coddled. Maybe they've been allowed to make mistakes without consequences."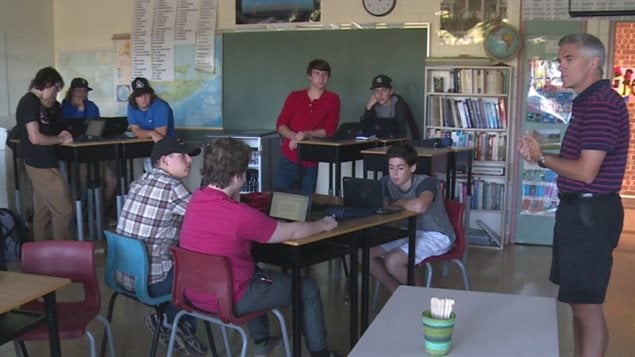 Indeed in the western prairie city of Edmonton Alberta, a school there had a "no zero" policy, but one teacher said that was sending a wrong message of irresponsibility to students. When Lyndon Dorval gave out zero's for work not turned in on time, he was suspended and eventually fired. He was later vindicated, but the issue raised a great deal of controversy.
Another school  in Calgary Alberta stopped honouring students who got good grades saying the idea of an Honour Roll hurt some students feelings that they didn't get grades high enough to be on the honour roll.
A university teacher in Newfoundland, Canada's Atlantic province of Newfoundland and Labrador, also noticed that students arriving from high school for her classes had very limited knowledge of geography. She said not knowing geography necessarily meant an inability to understand history, politics, art and much more.
In the Nova Scotia situation, the province is responding to the concerns with a task force of business leaders, school board superintendents, and high-school and university educators.  They will be discussing the problem and making recommendations to the Education Minister, and the Minister of Labour and Advanced Education by the end of March.
Additional information- sources