Photos released by Houthi rebels in Yemen have raised further concerns about Canada's legal arms sales to the middle east.
Houthi images appearing in photos and videos showed weapons  captured from "Saudi border guards".
What is disconcerting is that at least some of the weapons seem to be identifiable as Canadian-made.
Some of the weapons are very distinctive and so more easily identifiable. One is a .50cal sniper rifle model LRT-3 SWS, while another sniper model is called "Timberwolf" both made by Winnipeg-based PGW Defence Technologies. (Prairie Gun Works)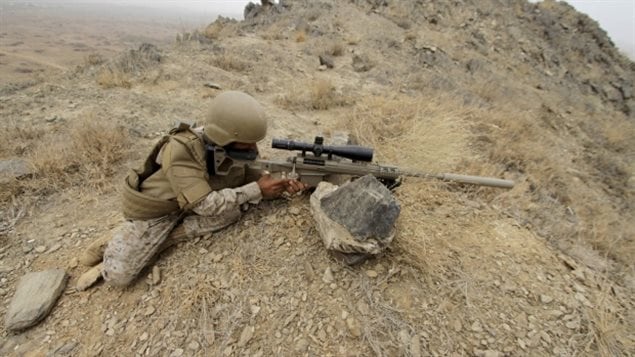 They were among several weapons shown in images of Houthi fighters with allegedly captured weapons.
It is believed the weapons could have been legally exported to the Saudi government.
Kenneth Epps, is a policy advisor at Project Ploughshares, an anti-conflict organization which tracks weapons sales and exports. Quoted by CBC he says, "To have evidence of even one or two [weapons] is an indicator. It's like an iceberg: there's a visible part but there's far more below the surface".
Yemen is under an arms embargo but the photos raise continued questions about foreign arms sales.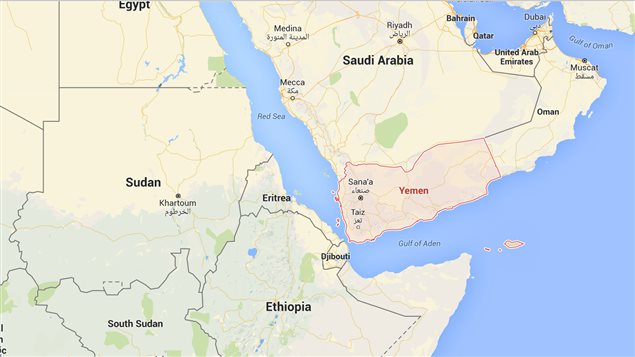 The Canadian government has strict guidelines about where arms can be sold, preventing sale to countries that could "pose a threat" to Canada, or under UN embargo, or to governments which violate the human rights of their citizens.
Saudi Arabia is the second biggest customer of Canadian weapons after the United States.
Many human rights advocates have called for an end of sales to Saudi Arabia citing a questionable record on human rights.
The Saudis have been conducting airstrikes against the Iran-backed Houthis, which some have claimed include indiscriminate bombing of civilian areas.
They are also concerns of Saudi airdrops of weapons to its allies which may be captured by the Houthis and or other rebel groups.
The confused internal conflict in Yemen has already cost thousands of lives as various factions fight for control.  Between two and three million people have been displaced by the conflict which has also destroyed infrastructure and left the country on the verge of famine and collapse.
There are security forces loyal to  titular President, Abdrabbuh Mansour Hadi who also has some support in the Sunni south and a militia there called the Popular Resistance Committee. Meanwhile,  portions of the security force are supporting Hadi's predecessor Ali Abdullah Saleh.
The main opposition to Hadi are the  Zaidi Shia , known as the Houthi and allegedly supported by Iran,  but also contributing  to the confused situation ore elemanet of Al Qaeda in the Arabian Peninsula (AQAP) and ISIS.
The main concern is that Yemen is strategically situated at the narrow mouth of the Red Sea through which much of the world's oil and shipping passes.
A Houthi controlled Yemen, in addition to adding even further to the already unstable middle-east, could threaten Egyptian and Saudi oil supply routes, and cause further economic instability on a more global scale.
Additional information- sources