Saying equality is a core Canadian value, Canada's Prime Minister Justin Trudeau took the occasion of International Women's Day to advocate for gender equality and feminism. In an editorial in the Globe and Mail newspaper, Trudeau said he was deeply grounded in his own identity as a proud feminist and that he and his wife were raising their children with the same values.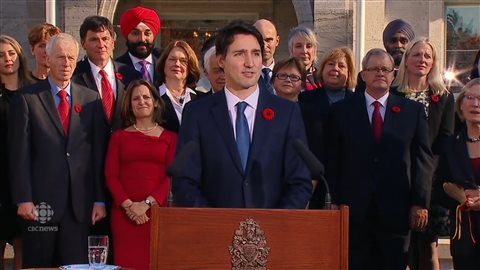 'Gender-based violence…staggering'
"Far too many women and girls are still denied an education, forced into early marriage or compensated at a much lower rate than their male colleagues," wrote Trudeau in the Globe. "The rates of gender-based violence against women—as well as men—are staggering."
By naming a cabinet with an equal number of men and women, Trudeau said he hoped to set an example to be followed at all levels of society.
Teach your girls and boys, says prime minister
He urged people to teach values of respect and equality to their children. He noted that he had "always been diligent in engaging my young daughter to make sure that she felt empowered," but said that his wife reminded him that he needed to spend as much time and effort engaging his sons.
Trudeau urged everyone to take action in their personal and professional lives to advance equal rights and opportunities for women and men.