Award-winning film star Ellen Page is "happier and more creatively inspired after she announced two years ago that she is gay," reports Canadian Press (CP). Page is embarking on a new project called Gaycation.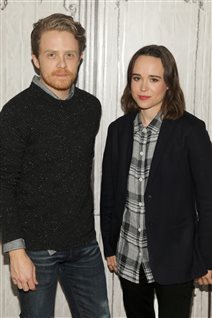 Page was 'not happy'
It is a Viceland travelogue in which she and friend Ian Daniel go to different countries to learn about their LGBTQ cultures. Page told CP that she feels that not revealing her sexual orientation hurt her career because she was not happy, not inspired and was no longer enjoying her career.
She produced a lesbian drama called "Freeheld" last year and a survival tale called "into the Forest" is soon to be released.
A need to 'be my authentic self'
"For me, it became way more important to get to live my life and be my authentic self," Page told CP.
The 29-year old star added that in producing Gaycation she was shocked to learn about difficulties faced by the LGBTQ community in Brazil. While Carnival celebrates sexual expression, the reality is that Page and Daniel met a former police officer who told them he has murdered LGBT people.
(from Canadian Press)