It's a long tradition going back to the opening of the first covered shopping mall in Canada.  The Park Royal (north) Mall opened in 1950 in West Vancouver, with major extensions (south) and renovations in the 1960's and 70's.
And almost from the outset, chess players have come to the mall on an informal basis to quietly enjoy playing the game.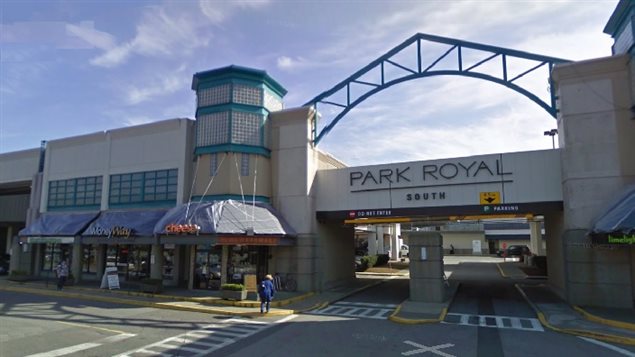 Now a roughly 50 tradition is threatened with disappearing.
Terry Fellows  has been visiting the mall for 25 years a few times every week to relax after a stressful day as an emergency physician.
Mall owners recently held meetings expressing concern that the players were taking up space in the food court. He says they told him that a  cost-benefit analysis had determined the players should be removed from the food court.
This week he received a letter from General Manager Karen Donald with a copy sent to the West Vancouver Police Department telling him that if the group continues to play chess, the mall will call in the police.
 "We appreciate the group has met here informally for many years, however, as explained to you the food court is not intended for non-patron use and must be kept available for our food court vendor customers. We cannot continue to have seats monopolized by large groups such as yours on a daily basis, as this would be a disservice to our paying customers"
The mall has since installed a number of "no loitering" signs and seating time limits of one hour.
However, he adds it is not an organized club or group and the players include people from every walk of life and age group and that the people who come to play do buy snacks and drinks
The players are notably upset.
"It's a vicious move"
George Ingham ,79, is president of a major contracting firm and has been playing at the mall in various locations for 50 years.  He says that it was the mall that wanted them play there, putting in the 12 foot by 12 foot board in the original atrium when it opened.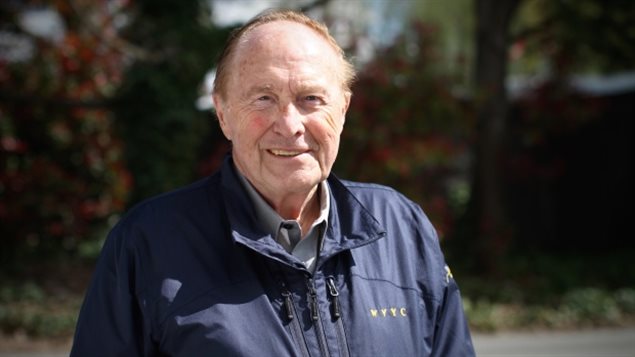 In the Vancouver Sun newspaper he says the players at one point about 20 years ago, paid several thousand dollars to have some chess tables and chairs installed, but that they quietly disappeared a few years ago after renovations.
As for this new eviction notice, he says they wondered if this wasn't some kind of April Fools joke at first. He says history is being lost, and in the NorthShore News is quoted saying, "it's a vicious move. "I would suggest to you that that person doesn't have a clue what West Vancouver is all about or its people are all about, or the function of the mall," he said. "(It's) people meeting people for the last 50 years"
Ashley Tapp learned the game from Park Royal regulars when she was eight. Now 16, she has competed at the World Youth Chess Championship and promotes chess for girls.  Her mother says Ashley would probably never taken up the game if not for the group at the mall, and that the loss of the mall space left her daughter 'close to tears".
Quoted in the Vancouver Sun, West Vancouver Mayor Michael Smith says,  "I don't really understand it," he said. "It's a very restful thing to observe a group of people quietly enjoying themselves and meeting other people and encouraging new players and playing chess. I think it adds to the ambience of the mall."
The mall  general manager suggested the group move to a nearby community centre and offered a payment of $500 to help pay rent for a space.
Terry Fellows says it's enjoyable to have shoppers stop and watch the players, and while a computer can generate the same intensity of play and diversion from stress, "Chess when played in community is all about social interaction. For me it affirms the importance of relationships."
In a CBC article, Ingham agrees saying, "We're not there for chess, we're there for comradeship, we're there for friendship with each other. Therefore, it doesn't fit for us to go to a community centre,"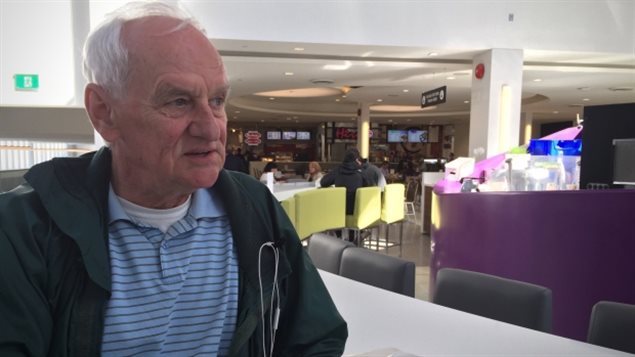 Check, but perhaps not checkmate?
Another long-time player, Tom Foster hopes that something can still be worked out, saying "The game has just begun. This is real chess as we live it"
Mayor Michael Smith says threatening the mostly seniors with police arrest was "not a shrewd move" adding he'll also be speaking with mall management.
Additional information-sources