The Canadian Museum of Immigration at Pier 21 has invited marine archaeologist Rob Rondeau to give a talk on the sinking of the Titanic in the North Atlantic in 1912. Rondeau has studied shipwrecks for almost 20 years and has written a book called "Titanic Lives: On Board, Destination Canada."
The ship was on its maiden voyage from Southampton, England to New York when it struck an iceberg. The ship took two hours and forty minutes to sink. More than 1,500 people died.
Of the estimate 2,224 people on board, 100 were headed for Canada.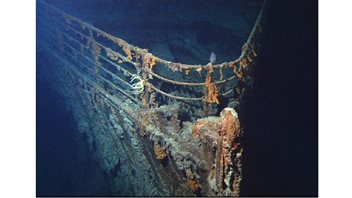 Author compares two shipwrecks
Rondeau has studied both the Titanic and the Empress of Ireland, which sank in Canada's Saint Lawrence River in 1914. It had collided with a Norwegian coal ship in dense fog. 1,012 of the 1,477 people on board died.
Rondeau will compare the two shipwrecks and discuss ongoing efforts to preserve the Titanic's artifacts and the wreck.
Museum celebrates migrations to Canada
The museum is located in the east coast city of Halifax and is situated at Pier 21, which was the gateway for many immigrants coming to Canada.
This event takes place on Tuesday, April 12, 2016. Besides the Rondeau lecture, it will offer a tour of its exhibit on the Empress of Ireland. The event is part of the museum's Beneath the Waves Lecture Series.