When one thinks of the term "gold rush" one often thinks of the far north in Canada.
Indeed gold-mining and the north have had a long relationship.
A new study shows however, that long after the gold is gone, a serious toxic legacy is left.
Jules Blais (PhD) supervised the research. He is a professor in the Programme for Chemical and Environmental Toxicology, Department of Biology at the University of Ottawa in Ontario.
Listen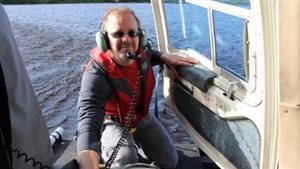 The findings were published in the respected journal PLOS One under the title, Factors Affecting Elevated Arsenic and Methyl Mercury Concentrations in Small Shield Lakes Surrounding Gold Mines near the Yellowknife, NT, (Canada) Region
Professor Blais says initially his University of Ottawa research was to study aspects of permafrost melting. They soon discovered unusually high levels of toxic arsenic and mercury in lakes around the northern city of Yellowknife in the Northwest Territories.
It was easily understood that this was due to major mining operations in the area.  But, what was also interesting was the distant range of the toxins which were found in lakes many kilometres from the mines themselves.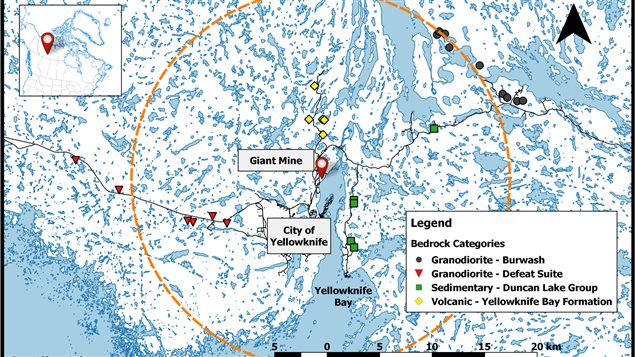 Also of interest was the fact that the although the mines had ceased operations decades earlier, and had installed technology to reduce emissions of toxic gasses several decades before they were closed, the toxicity was still in the environment.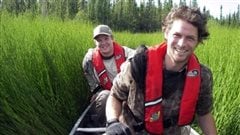 Professor Blais says that because of the toxicity, some species have disappeared from some of the lakes. He adds that the area of toxic exposure includes the major centre of Yellowknife.
This means that up to half of the population (which is centred around the cities) of the Northwest Territories may have been exposed to toxic water and dust for years, and indeed continue to be exposed to toxic water and dust.
He says they are now working with the territorial government to determine the extent of that exposure.