When it was announced in 2014 by the previous Conservative government of Steven Harper, the deal to sell light armoured vehicles (LAV) to Saudi Arabia was one of the biggest single arms contracts ever for Canada, worth $15 billion.
There were, and continue to be, voices raised against the sale from those who say Canada should not be selling military hardware to a state with a poor human rights record.
Indeed the CBC obtained documents from Global Affairs Canada, the government marketing agency, which acknowledge the concerns which note concerns over, ""the reported high number of executions, suppression of political opposition, the application of corporal punishment, suppression of freedom of expression, arbitrary arrest, ill-treatment of detainees, limitations of freedom of religion, discrimination against women and the mistreatment of migrant workers."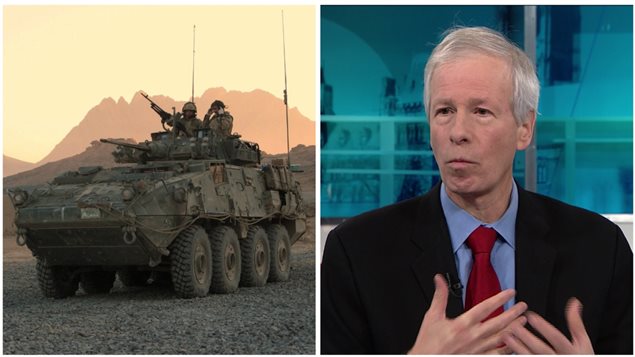 However, Global Affairs also notes that it has sold many other LAVs and military equipment to  the Saudis over the years and to "the best of their knowledge" the military equipment has not been involved in human rights abuses.
In spite of any criticism, the current Liberal government had said previously that it would allow the deal to go ahead saying Canada's international reputation would be seriously harmed if contracts signed by one "democratically elected" government were then cancelled by a subsequent government.
Now documents show in a rare case, the Foreign Affairs Minister Dion has personally signed export permits for $11 billion worth of the sales.
A government spokesman said Canada's current export control measures are being reviewed, to make the process more open, transparent and accountable.
Minister Dion has also said the government will examine all future Saudi exports to ensure they comply with international law, human rights, and national interests.
additional information-sources